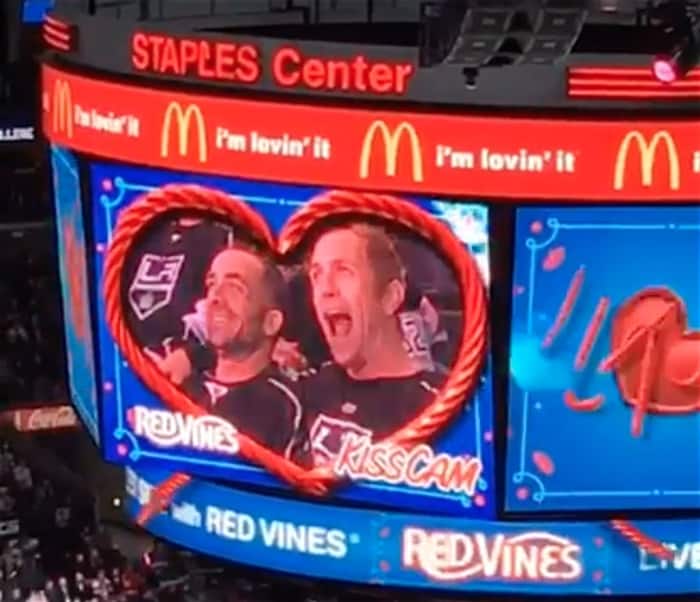 Attorney Brad Parr and actor Andy Evans found themselves on the kiss cam at L.A.'s Staple Center as the L.A. Kings were pursuing a 2-1 win over the Toronto Maple Leafs. They certainly did not disappoint the crowd.
Parr and Evans' big smooch was met by huge cheers from the stadium.
They had been secretly hoping to be featured on the cam, according to Outsports:
"It was a particularly sweet night since the Kings were playing and beat my hometown Toronto," Parr told Outsports. "My parents and siblings live in LA but the rest of my family think I am a terrible traitor for being a Kings fan; I've lived in LA for 17 years."
The two race triathlons together and are currently raising money for the Leukemia and Lymphoma Society's Team in Training at the 2016 Lavaman Triathlon. You can donate to their team and their cause here.
What  a great moment.