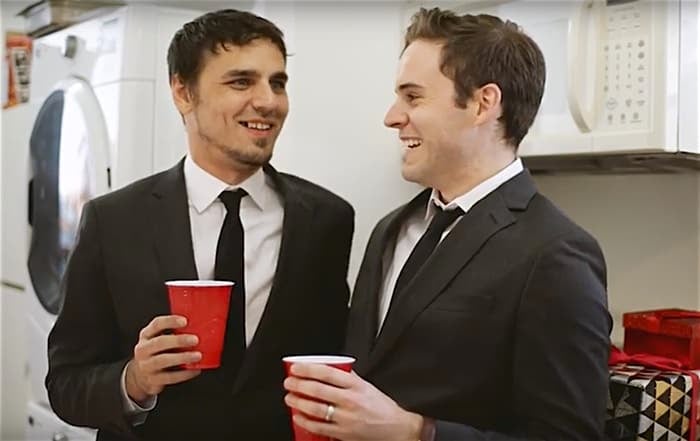 Gay people get asked a lot of strange (but common) questions, as evidenced by the plethora of videos online devoted to the strange questions gay couples get asked.
We've seen YouTube personalities Davey Wavey and Riyadh turning the tables with the questions on straight men. We've also seen gay dads being asked, "Your sperm? His sperm? How does that work?", and "Who does the mommy stuff?" And George Takei offering his own set of witty retorts. We've also seen both gay and lesbian couples responding to odd questions about their relationships.
Here's Buzzfeed's take on the genre.
What are the weirdest questions you've been asked as a gay couple?
Watch: