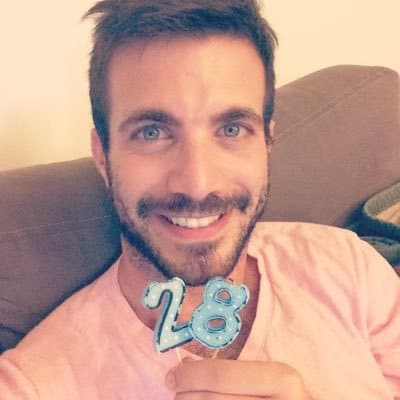 A man's Fitbit unwittingly documented what was going on in his body the moment his boyfriend broke up with him, providing tangible proof of an all-too common human ailment: heartbreak.
28-year-old Israeli law student and entrepreneur Koby Soto was planning to have a night off from studying to spend with his boyfriend of a few months. However, what was supposed to be a day of rest and relaxation turned into something else. Via BuzzFeed:
"He said that we're going to have to cancel, and I said 'Why?' and he said, 'Things are not working as they should,'" Soto recalled in an interview with BuzzFeed News. "I said, 'Are you serious? You're doing this over the phone?'"
Later that day, Soto opened his Fitbit app and found documented data showing the toll the breakup had taken on his body. While he started the day with a resting heart rate of 72 beats per minute (BPM), when he got the breakup call from his boyfriend at noon his heart rate spiked to 88 BPM. His heart rate remained elevated for the remainder of the day, reaching a height of 118 BPM in the afternoon. Soto says this can all be attributed to what he was feeling: "I wasn't doing anything, I didn't go to the gym, I didn't expect the Fitbit to even track me…It was just on me."
Soto shared a screenshot of his heart rate monitoring on the day of his break up on Twitter.
Breakup, as captured by my fitbit. #breakup #Fitbit pic.twitter.com/S9sLV2TlCC

— Koby (@iamkoby) January 19, 2016
@DorinManoli actually fitbit thought I was working out. Look at this pic.twitter.com/giwcw762KK

— Koby (@iamkoby) January 19, 2016
Soto says he finds the data obtained from his Fitbit reassuring: "I feel like it's nice to have a log of your confirmation of what you felt." He adds, "You can tell people you have heartbreak and you feel bad. People become less cynical once you show them the numbers or once you show the data or graphs. Everyone understands heartbreak, right? Everyone's felt it. When you have this, it's interesting — you have something to show."