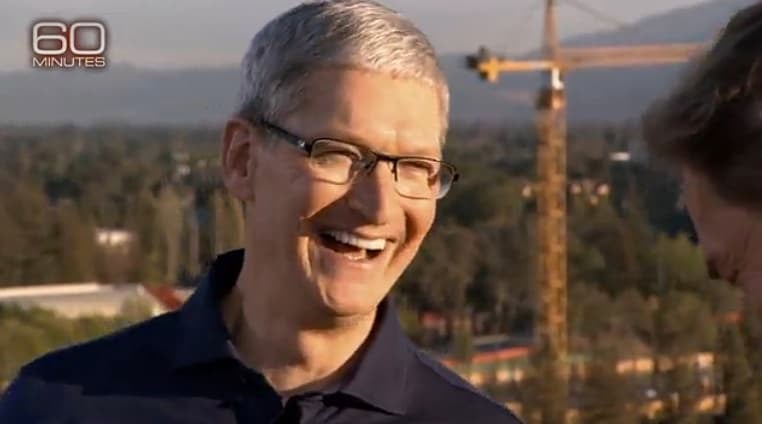 In a new interview with The Washington Post reflecting on his five years as the head of Apple, Tim Cook talks about his decision to come out as gay and why he did it.
Said Cook:
"I was thinking about kids. I was getting notes from kids who knew I was gay, or assumed I was, because of something they had read on the Web. And they were kids who were distraught. Some had been pushed out by their families. They thought they couldn't achieve anything. They couldn't do anything. They were seeing the national discourse around it and feeling isolated and depressed. And I just thought — I've got to do something…I thought it would minimally say you can do pretty good in this world and be gay. That it's not a limiter. It's okay to be. That it's okay to be honest about it. I figured if I could help one person, it would be worth it."
"Being gay has given me a deeper understanding of what it means to be in the minority and provided a window into the challenges that people in other minority groups deal with every day," Cook said in the October 2014 Bloomberg Businessweek coming out essay. "It's made me more empathetic, which has led to a richer life. It's been tough and uncomfortable at times, but it has given me the confidence to be myself, to follow my own path, and to rise above adversity and bigotry. It's also given me the skin of a rhinoceros, which comes in handy when you're the CEO of Apple."
Cook said that it was not a spur-of-the-moment decision to come out, that he had been planning it for awhile. He said that he consulted with Anderson Cooper before taking the plunge:
"I wanted it to be in a business [publication]. That's what I know, that's who I am. There was a lot of work there. I visited people. I talked to Anderson Cooper at length — multiple times. Because I thought that the way that he handled his announcement was really classy. I was getting advice from people who I thought were really great people who had really deeply thought about it."
Read the full interview here.