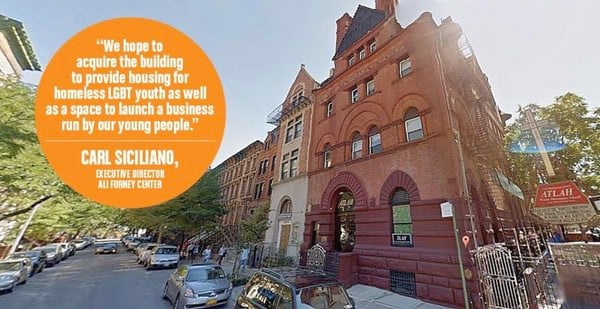 The Ali Forney Center (AFC), the nation's largest and most comprehensive organization dedicated to homeless LGBT youth, is raising funds to buy Pastor David James Manning's Harlem Hate Church, after it was announced that the property is up for auction.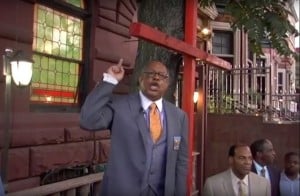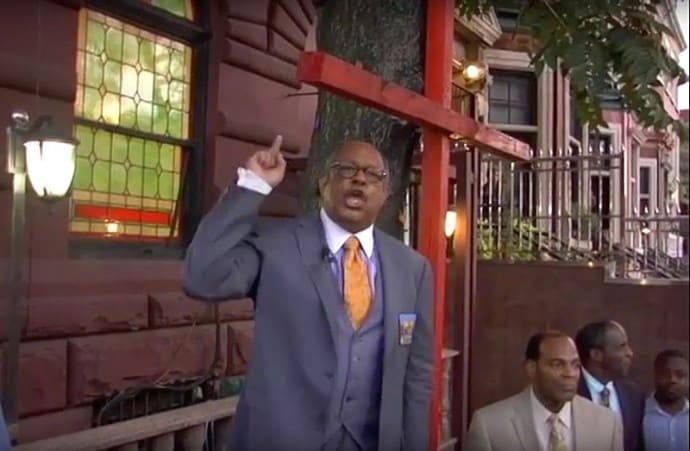 A judge ordered Manning's church be put up for public auction because Manning has failed to pay $1.02 million in public debts. Manning claims that these debts are largely related to unpaid water and sewage bills which he says he doesn't have to pay because of his church's tax exempt status.
Manning, of course,  is known for the hateful language in his church sign, and his YouTube videos, one of which claimed that Starbucks puts gay semen in its lattes.
AFC hopes to raise at least $200K through an initial public fundraising effort, and will seek to leverage those funds to obtain additional support from local government, major donors and foundations. If the Ali Forney Center is not able to obtain the building, it commits to utilize any funds raised to increase its housing and vocational services for homeless LGBT youth in another site.
 Since 2014, local Harlem residents have opposed Rev. Manning's messages of hatred and violence by organizing a series of events to raise funds for the Ali Forney Center, as well as to increase awareness of the needs of homeless LGBT youths. Also they have organized a series of protests outside of Atlah Church. These efforts, under the name of Love Not Hate, have been coordinated by Stacy Parker Le Melle.
"I am ecstatic to imagine a future where our Harlem corner will be a home of compassion, not hatred.  We have a homeless problem in New York City. The de Blasio administration is working hard to remedy this, but LGBT young people are especially vulnerable with the shelter system. They need protection.  The Ali Forney Center is a beacon, but they need more space for transitional housing and job training. I can't imagine a better use for that property.  Who needs more luxury condos?  We need to care for the most vulnerable in our midst."
Le Melle continued "When the ATLAH story broke on Thursday, immediately I heard from neighbors: wouldn't it be amazing if an LGBT group could acquire the property? What if it were the Ali Forney Center?  We all knew that this would be poetic justice. We need to care for those kicked out of homes, often on religious-based grounds. We need to care for those most vulnerable to ATLAH's hate speech."
Make your donation HERE.