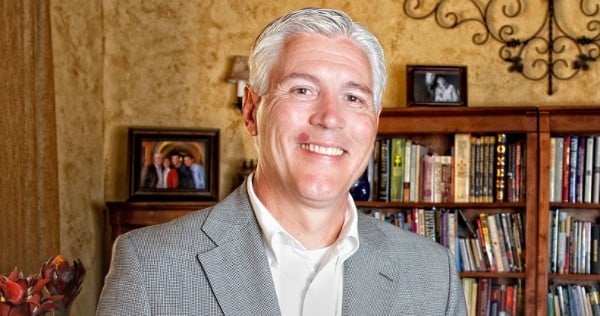 Last month, we told you how dozens of religious educational institutions had sought and received waivers allowing them to discriminate against LGBT students while still receiving federal funds.
The schools, which enroll a combined 73,000 students and received hundreds of millions in taxpayer dollars in 2014, have been granted exemptions to Title IX, which otherwise prohibits educational institutions that receive federal funds from discriminating based on sex.
Title IX, passed in 1972, allows waivers for schools that are "controlled by a religious organization" if parts of the law "would not be consistent with the religious tenets" of their institution. The U.S. Department of Education has seen a signifiant uptick in applications for Title IX exemptions since the federal government interpreted the law to prohibit discrimination against transgender people.
Among the schools that received waivers in 2014 was Oklahoma Wesleyan University, an evangelical school with an enrollment of 900 that's led by President Everett Piper (read the school's request for an exemption here). Oklahoma Wesleyan recently dropped out of the Council of Christian Colleges and Universities in response to the council's decision not to take action against two member schools that announced they'd hire people who are in same-sex marriages. Piper also recently spoke at the World Conference of Families, an international anti-LGBT hatefest in Salt Lake City.
The Human Rights Campaign recently called for the Department of Education to be more transparent about which schools have applied for and been granted Title IX exemptions. And this week, Piper took to Oklahoma Wesleyan's website to respond to HRC, referring to transgender people as "a human fabrication" and declaring that he's proud of his school's federally issued license to discriminate against them:
"My response in short – I gladly comply and here's my report," Piper wrote. "Yes, Oklahoma Wesleyan University requested an exemption. We refuse to comply with the misogyny endemic to the transgender agenda. We recognize the ontological and biological dignity of the female. We believe in science and we believe in facts and there is little more empirically obvious than one's sex. Being a female is an objective reality and we refuse to insult women by ignoring such self-evident truth. … So there's your report. How much more transparent would you like me to be? At Oklahoma Wesleyan University, we believe that sexual identity is a scientific fact, not a human fabrication and we refuse to degrade men and women by suggesting otherwise. Yes, we were granted an exemption and we are proud of it."
In response to Piper's post, HRC President Chad Griffin issued this statement:
"Mr. Piper's assertions are despicable, but, sadly, not surprising, given his track record of working with anti-LGBT organizations like the World Congress of Families. Piper should be ashamed. Imagine what it feels like to be a young LGBT student at Oklahoma Wesleyan University and hearing the president of your school publicly disparage you in this way. His astonishingly callous response to revelations that he sought the right to discriminate against his own students is not only stomach-turning, but anathema to the role of an educational leader."
Griffin is right — Piper is obviously a disgusting bigot. On the other hand, he seems to have done HRC and the rest of us a favor by helping to ensure that these schools "receive the scrutiny they deserve for this deeply troubling activity," as one HRC spokesman recently put it. Unless and until they do, it will be impossible to get the Title IX loophole closed, so let's hope Piper keeps on piping.