2016 POLLS: Trump regains lead over Cruz in Iowa: "The latest Fox News poll, released Sunday – just over a week before the Iowa caucuses – showed Trump with 34% support in the Hawkeye State, compared to 23% for Cruz. Florida Sen. Marco Rubio, who on Saturday received the endorsement of the influential Des Moines Register newspaper, came in third with 12% support in the poll, which was conducted Jan. 18 to Jan. 21."
ENDORSEMENTS: Iowa's largest paper Des Moines Register endorses Hillary Clinton and Marco Rubio.
OUR PRINCIPLES PAC: Super PAC with goal of taking down Trump launches attack ad including one where he labels himself a Democrat and another where he declares that "Republicans are just too crazy right."
https://www.youtube.com/watch?v=rcUCLwWCihE
CREATING CHANGE? Protesters shut down Israel-focused event at LGBT Creating Change conference in Chicago:
The reception, which was to feature speakers from the Jerusalem Open House LGBT community center in Israel, had already been the focus of controversy when Creating Change organizers initially cancelled the reception in response to online and local protests. But the presentation was reinstated after more protests from members of the Jewish community and other supporters. AWB is often accused of being emblematic of pinkwashing marketing strategies that highlight LGBT rights in order to distract from Israel's treatment of the Palestinians.
The crowd gathered outside the reception as guests tried to make their way in. A few protesters entered the room just as introductions were being made. The guests from Jerusalem Open House did not make their presentation, but AWB organizers said the protesters who entered did not make them fear for their safety. Creating Change rules dictate that anyone with a conference lanyard can be admitted to any session. The protesters stayed in the gathering space for the entire time, according to AWB Executive Director Arthur Slepian.
"We got our guests from Jerusalem out of there very quickly, to ensure their safety," he said, adding, "We came here with a message we wanted to bring, and I think there are lessons to be learned here. What happened tonight was contrary to all the important liberal values our society holds dear. I also felt there was a strong undercurrent of anti-semitism."
Protesters held up signs and used chants that called Israel an apartheid state and decried Zionism.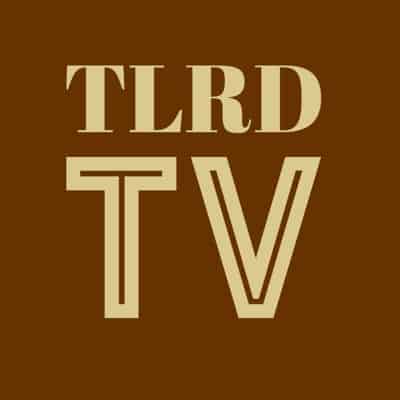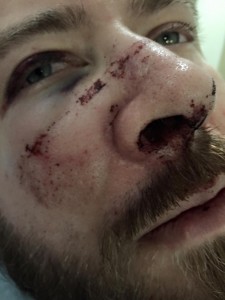 SAN DIEGO: Man says he was ambushed after leaving Rich's gay nightclub in San Diego: "Saturday night while walking home from Rich's I was attacked near Louisiana and Polk. Nothing was taken and I never saw my attackers. I was sober and the last thing I remember is turning right on Polk before being sucker punched unconscious. I was woken up on the street by a good citizen named David who called the police. My maxillary arch is fractured in two places, I have a broken nose, and my clavicle is fractured on the left side. Be safe when walking alone!"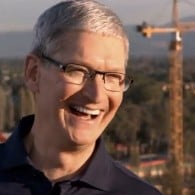 NETWORKING: Apple CEO Tim Cook met privately with Pope Francis: "The pontiff spent around 15 minutes in a private conversation with Cook on Friday, Jan 22. Francis regularly meets with dignitaries at the Vatican, but the arrival of the Apple chief raised eyebrows particularly for its timing. Just a week earlier the pope had met with Schmidt, currently executive chairman of Alphabet Inc., parent company of Google, where he served as CEO for a decade."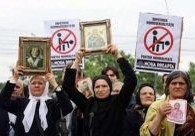 ROMANIA: "Pro-family" group gathers massive amount of signatures for constitutional amendment banning gay marriage: "Romania's Coalition for Family, which includes 23 associations and NGOs, has gathered 825,000 signatures in support of an initiative to amend the Constitution to only allow the marriage between men and women."
WATCH OUT WORLD: Caitlyn Jenner has a selfie stick:
Learning to use my new toy… #TGIF pic.twitter.com/RlwAt32GBO

— Caitlyn Jenner (@Caitlyn_Jenner) January 23, 2016
IMAGINARY COUPLES: Straight celebrities pose as gay couples to show "love is love". Photographer Olivier Ciappa: "The celebrities that I shot are heterosexual, but it was essential to me that you would believe these imaginary couples and families they portray were real. If you couldn't identify with their love and feel it was real, then I would have failed. And to show that love is love, no matter who [is involved], the exhibition also features real gay families, straight ones, single parents, disabled, people of different skin colors and origins, different religion, young couples, old ones… All of these pictures, imaginary or real, have the same glamorous and warm monochrome style that makes them look not only appealing but timeless."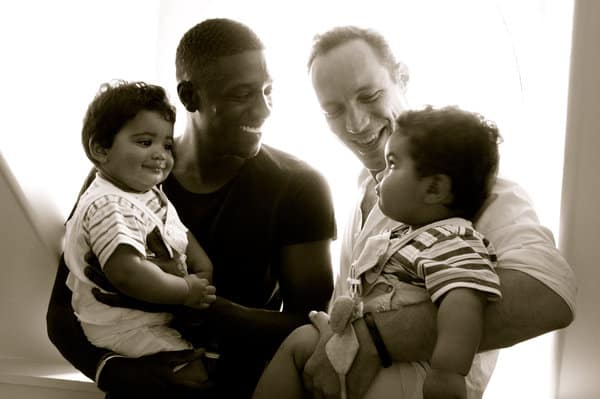 BOOK: Loathsome Making a Murderer prosecutor and pervy sexter Ken Kratz is writing a book to tell his side of the story: "Ken Kratz tells Action 2 News' Emily Matesic that he's writing the book 'because the one voice forgotten to this point is Teresa Halbach.'"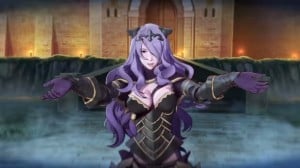 VIDEO GAMES: Nintendo removes "gay conversion" scene from Fire Emblem: Fates video game: "Soleil gets nervous around other female characters and finds it hard to talk to them. So, a male character spiked her drink with a "magic powder" that causes her to see women as men and men as women — in an effort to make her more at ease around women. The magic makes her fall in love with the male protagonist, whom she falsely believes to be a woman, and ultimately ends up proposing to him. She says she fell in love with the female version of him, but now loves him as a man. This drew heavy criticism from those who believed the scene encouraged drink spiking and "conversion therapy" — processes by which people aim to alter someone's sexual orientation."
SNOWMAGEDDON 2016 SWEETNESS: Brian Nieh and the love of his life, in NYC.
https://instagram.com/p/BA5UTjBOKYH/?taken-by=briannieh87
https://instagram.com/p/BA5f-NmuKVQ/?taken-by=briannieh87