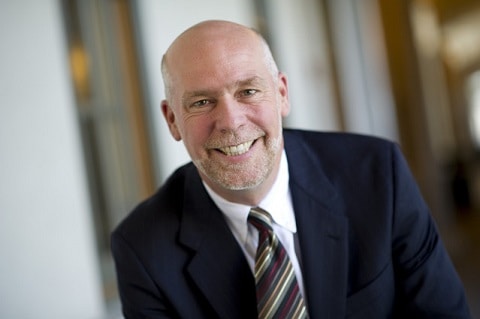 Greg Gianforte, the front-runner in the race for Montana governor, is one of the state's leading financial backers for anti-gay organizations including Family Research Council, Focus on the Family and Alliance Defending Freedom.
Public records show that entrepreneur Gianforte has supported a block on a LGBT nondiscrimination ordinance, claiming it could drive away business. When the ordinance appeared likely to pass, he submitted new versions in order to allow certain religious employers to turn away LGBT job applicants, according to Buzzfeed's Dominic Holden.
Said Kim Abbot, co-director of the Montana Human Rights Network:
"[Gianforte is] an activist. He's been putting money into these issues for years. I think gay people in Montana have to assume that if Gianforte were elected governor, there would be a rollback of protections under his authority. I think he politically flew under the radar."
Robert Saldin, a political science professor at the University of Montana, said Gianforte could face problems in his campaign because "people are out to take him down as an out-of-touch evangelical guy who is going to take away your rights."
Gianforte – who sold his company RightNow Technologies to Oracle for $1.5 billion – has also donated a Tyrannosaurus rex skeleton to the Foundation Advancing Creation Truth, an organization which claims the Earth was created by God "in six natural days" and rails against same-sex marriage."
https://twitter.com/gianforte/status/690618975596638208
Gianforte declined to comment for Buzzfeed's exposé. In interviews he has so far avoided questions relating to his religious views and how they might influence his politics.
(Image via Wikipedia)