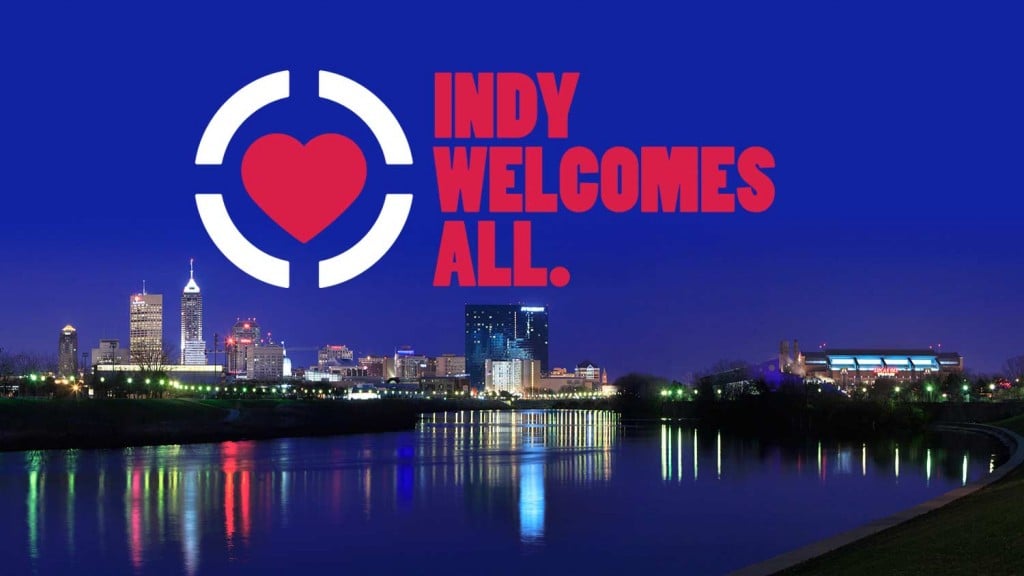 Fewer than half of convention planners and prospective tourists agree that "Indy Welcomes All" or "Indiana Welcomes All" in the wake of last year's controversy over the state's anti-LGBT Religious Freedom Restoration Act.
Meanwhile, convention planners ranked Indianapolis second among 40 major convention cities — behind only St. Louis, site of the Ferguson tragedy — for "bad publicity" that may deter them from booking future events in the Hoosier State's capital.
A survey commissioned by Visit Indy showed that only 45 percent of convention planners and 43 percent of prospective tourists agreed with the slogan, "Indy Welcomes All," which was coined by the convention and visitors bureau in the wake of the RFRA controversy. Only 28 percent of convention planners and 38 percent of prospective tourists agreed with the statement, "Indiana Welcomes All."
When asked in October whether Indianapolis had been in the news, 58 percent of convention planners mentioned LGBT rights or the RFRA controversy.
"That stings," Chris Gahl, Visit Indy's vice president of marketing, told WIBC radio. "We certainly were bracing for a little bit of a ripple effect, a little aftermath even seven months out, but for more than half of the meeting decision-makers to recall that as what they most associated with Indianapolis, that does sting and it tells us we have a little work cut out for us still."
This week, Visit Indy plans to release its estimate of the monetary impact from the handful of conventions that have already pulled out of the city.
"We did see fallout from this, certainly from a perception standpoint, but then also from lost business," Gahl said. "Meeting planners are clearly aware of the negative publicity around Indianapolis. It does deter them from booking in Indianapolis."
The survey results were released as the Indiana Legislature prepares to take up new proposals aimed at banning anti-LGBT discrimination while also protecting "religious freedom." However, LGBT groups are opposed to most of the bills put forward thus far, including two that are set for hearings on Wednesday, Jan. 27.
"These bills would hurt LGBT people, not help them. They are non-starters for us," Lambda Legal's Camilla Taylor wrote this week. "Hoosiers are expecting an updating of Indiana's civil rights laws to include sexual orientation and gender identity without hurtful carve-outs, overly broad religious exemptions and elimination of local protections. Gov. Mike Pence and legislative leadership should know better."
Gahl said Visit Indy officials are "bracing for" the Legislature's consideration of the bills.
The Indy Star has more on the survey. Listen to Gahl's full interview with WIBC below.
[soundcloud url="https://api.soundcloud.com/tracks/242934125″ params="auto_play=false&hide_related=false&show_comments=true&show_user=true&show_reposts=false&visual=true" width="100%" height='450′ iframe="true" /]