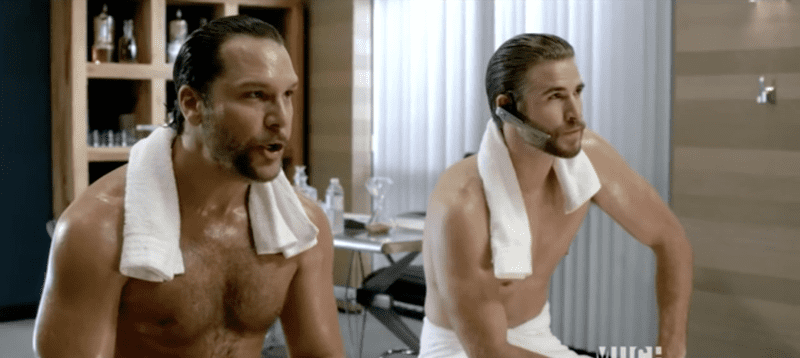 Liam Hemsworth and Dane Cook guest starred on the season premiere of Workaholics' 6th season and things got a little steamy.
Cook plays regular Adam DeVine's boss whom DeVine and co-star Anders Holm visit at his office, which is actually just a giant sauna filled with strippers and a shirtless junior executive played by Hemsworth.
DeVine and Holm also get sweaty and shirtless for the scene, proving yet again that the Comedy Central show is no stranger to bromo-erotic territory.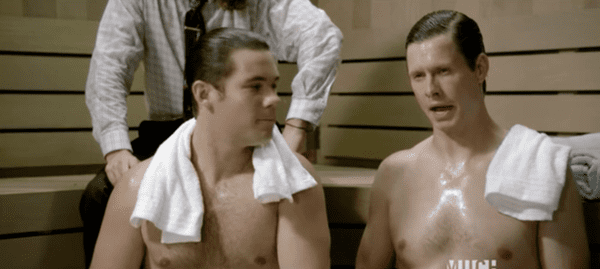 Watch the clip featuring all the sweaty shirtlessness, below.