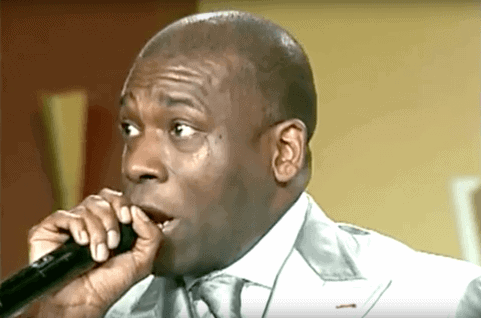 Last week we told you about the controversy over an anti-gay pastor who was chosen as keynote speaker for an MLK Day event in St. Petersburg, Florida.
In response to an outcry from LGBT advocates, St. Pete Mayor Rick Kriseman refused to give a ceremonial key to the city to the Rev. Jamal Harrison Bryant.
Bryant (above), pastor of the 10,000-member Empowerment Temple in Baltimore and a prominent figure in the Black Lives Matter movement, has called homosexuality "a sin" and an "alternative rebellion," comparing it to drug addiction and gambling.
During his speech at Monday's MLK Day Breakfast, Bryant didn't directly address LGBT rights, but in an interview with WFTS-TV, the pastor doubled down on his anti-gay views.
"To say that it's sin, that's in accordance to the Bible that I read. I don't look at saying sin is bashing. The Bible says all have sinned," Bryant told the station. "If this is truly a democratic society, I have the freedom of religion and I have the freedom of speech."
During his remarks at the breakfast, Bryant apologized to organizers, the National Council for Negro Women, for putting the group in the position "of having to defend the Gospel of Jesus Christ," according to The Tampa Bay Times. Bryant also said he was "overwhelmed" with prayers and support on social media in response to the controversy, and even joked that it fueled ticket sales.
"Our job is not to adjust to culture, but to really speak to culture," Bryant told a crowd of 1,200. "I love you, St. Pete. I love you, Tampa. I love you, LGBT community. I love you, protestors. I love you, mayor, even if you didn't give me a key."
Watch WFTS' report below.