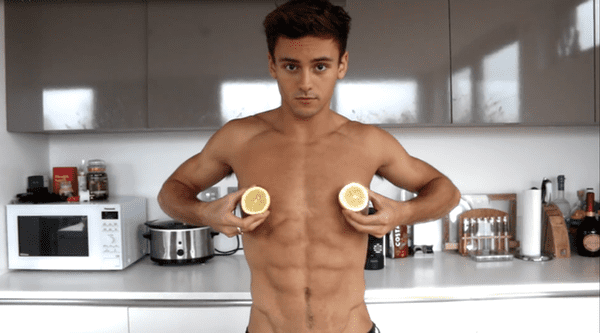 British diver Tom Daley has a simple life hack for those looking to shed some pounds in 2016.
In a new video posted on Wednesday, the out gay Olympian spoke of the many benefits of drinking lemon juice first thing in the morning. Daley suggests adding half a lemon's worth of juice to lukewarm water when you wake up then waiting 30 minutes before eating anything.
Daley suggests it's great for healthy skin, a strong immune system, weight loss, and energy.
And apparently, as the video's title and content suggests, abs.
Watch Daley espouse the ab-solutely great benefits of lemon juice, below:
https://www.youtube.com/watch?v=c2B3SGmGABc&feature=youtu.be