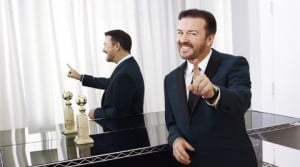 TONIGHT: Hollywood gathers for the 2016 Golden Globes, and Ricky Gervais will host. Here's the full list of presenters: "Amy Adams, Jaimie Alexander, Patricia Arquette, Melissa Benoist, Orlando Bloom, Kate Bosworth, Sophia Bush, Jim Carrey, Matt Damon, Viola Davis, Chris Evans, Will Ferrell, America Ferrera, Tom Ford, Jamie Foxx, Morgan Freeman, Lady Gaga, Mel Gibson, Grant Gustin, Maggie Gyllenhaal, Tom Hanks, Kevin Hart, Amber Heard, Taraji P. Henson, Jonah Hill, Bryce Dallas Howard, Terrence Howard, Kate Hudson, Lily James, Ken Jeong, Dwayne Johnson, Michael Keaton, John Krasinski, Eva Longoria, Jennifer Lopez, Helen Mirren, Julianne Moore, Katy Perry, Eddie Redmayne, Kurt Russell, Andy Samberg, Amy Schumer, J.K. Simmons, Jason Statham, Channing Tatum, Mark Wahlberg, and Olivia Wilde."

POWERBALL: No winners in Saturday's $949 million Powerball lottery means the jackpot for Wednesday rises to $1.3 billion – again, the highest payout in U.S. history. The Powerball numbers for Saturday were 16-19-32-34-57 with a powerball of 13.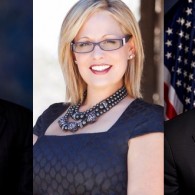 LGBT RIGHTS: U.S. House rejects efforts to protect LGBT executive order: "The U.S. House voted down on Thursday an effort to exempt a prohibition on anti-LGBT discrimination among federal contractors from a bill requiring a review and potential repeal of existing regulations. The measure, introduced by gay Rep. David Cicilline (D-R.I.), was a motion to recommit on the Searching for & Cutting Regulations that are Unnecessary Burdensome Act, or SCRUB Act. It was defeated on a largely party-line vote of 239-178…The House passed the bill without the amendment on a party-line 245-174 vote. Bisexual Rep. Kyrsten Sinema (D-Ariz.) joined Republicans in voting in favor of the legislation."


2016 ELECTION: President Obama met with Bernie Sanders: "President Barack Obama has met privately with Democratic presidential front-runner Hillary Clinton several times in recent months, but his chief of staff said Sunday that he's powwowed with her chief rival, Bernie Sanders, too. He has seen Senator Sanders, both with the Senate Democratic Caucus and privately," Denis McDonough said on NBC's Meet the Press. "And so, we'll continue to do that. He's obviously a leading senator in our caucus and we'll continue to do just that."
OH, CANADA: Donald Trump is intensifying attacks on Ted Cruz's eligibility: "You can't have a person who's running for office, even though Ted is very glib and he goes out and says 'Well, I'm a natural-born citizen,' but the point is you're not."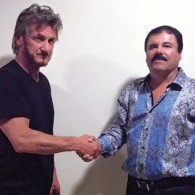 INTERVIEW: Sean Penn met with Joaquin "El Chapo" Guzman for Rolling Stone magazine before his capture on Friday: "The topics of conversation turned in unexpected directions. At one stage, Mr. Penn brought up Donald J. Trump, the Republican presidential candidate; there were some reports that Mr. Guzmán had put a $100 million bounty on Mr. Trump after he made comments offensive to Mexicans. "Ah! Mi amigo!" Mr. Guzmán responded." Penn is reportedly "under investigation" for the interview.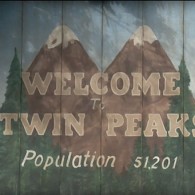 TELEVISION: Laura Dern is joining the reboot of Twin Peaks: "Details about Dern's character are being kept under the tightest of wraps, but one tantalizing theory has the Oscar-nominated actress playing Agent Cooper's never-before-seen secretary Diane. If true, that means Dern and Kyle MacLachlan would once again be paired as investigators, a super-cool nod to their roles in Lynch's 1986 mystery noir Blue Velvet,"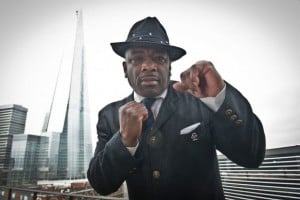 REALITY TV: UK's Channel 5 criticized for allowing homophobe on Big Brother: "[Ex-boxer Winston] McKenzie has previously gone on the record comparing gay parents to child abusers; is referenced in Following Farage (Owen Bennett's book on the Ukip campaign trail) discussing "bloody queers"; and most recently said that he'd have to "stand with my back against a brick wall all the time" if he has to share the Big Brother house with a gay housemate."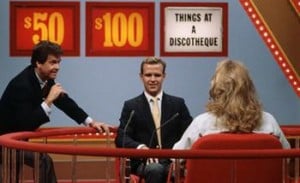 THINGS THAT GET YOU EXCITED: ABC reviving The $100,000 Pyramid game show. "Vulture has learned that former NFL superstar Michael Strahan (Live! With Kelly and Michael) will serve as host of the reincarnated classic, which is expected to get a ten-episode run on ABC this summer. Strahan steps into the shoes of late broadcasting legend Dick Clark, who hosted most incarnations of Pyramid during its peak (from 1973 until 1978)."
FUTUREDRIVE: A new 'Summon' feature in the Tesla S allows the car to park itself with nobody in it and allows the driver to 'summon' the vehicle. "Among the new features are user-interface changes, improved collision detection, and the ability to have your garage door open and close automatically, according to reports. But the Summon feature is what really stands out."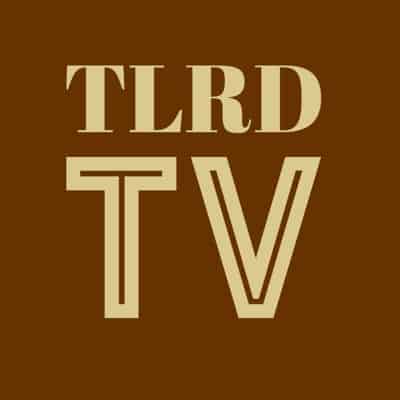 THE ROAD AHEAD: Apple locks down auto-related domains: "Apple has registered a trio of auto-related top-level domain names, including apple.car, apple.cars and apple.auto. Whois records updated on January 8 show that Apple registered the domains through sponsoring registrar MarkMonitor Inc. in December 2015, although the addresses are not yet active."
PETS OF THE DAY: Mourning geckos. "A few of my Mourning geckos, Lepidodactylus lugubris eating some Crested Gecko Diet."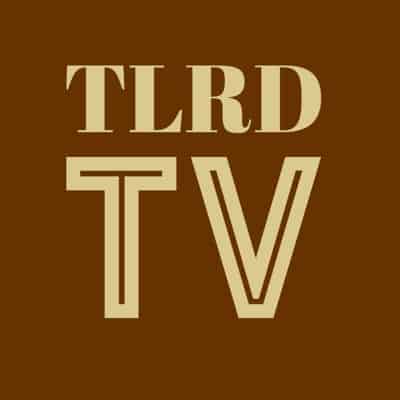 FACE OF THE DAY: Jack Falahee prepares for the red carpet:
https://instagram.com/p/BAV8dD1K__u/?taken-by=jackfalahee