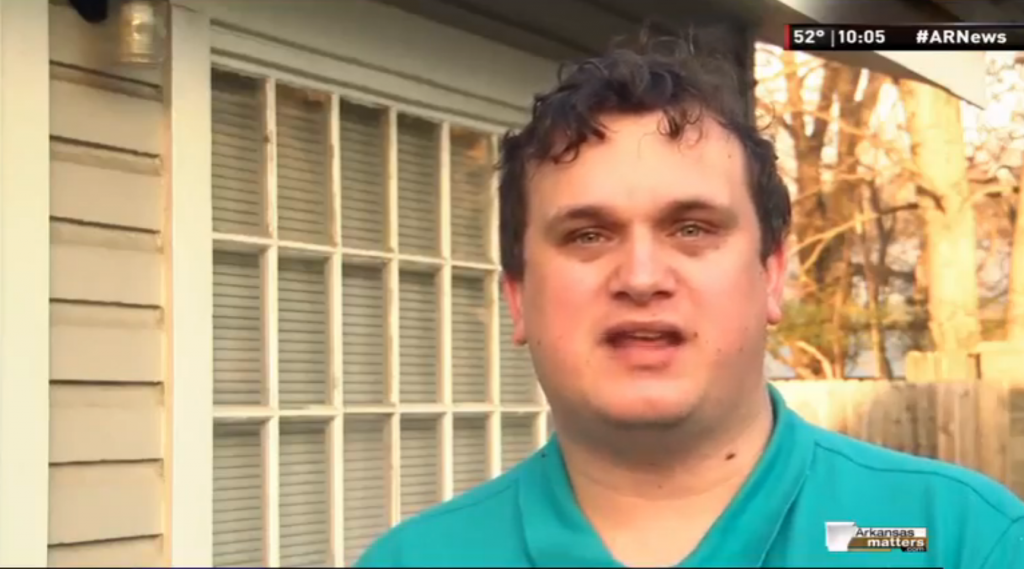 A gay graduate student in Arkansas says he lost his job as a teaching assistant after putting up a poster in his high school mathematics classroom saying "Tolerance = Peace," below a rainbow-colored peace sign.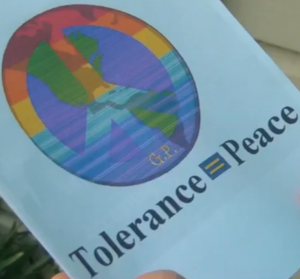 Michael (above), who didn't want to use his last name, said students complained about the poster to parents, who in turn contacted school administrators, leading to a campaign by "a church group" associated with the principal and assistant superintendent.
Michael resigned from Osceola High School in tiny Osceola, Arkansas, in September, citing a hostile work environment.
""This isn't the place to promote that agenda.' That was their words," Michael told KARK-TV.
Losing the internship caused Michael to graduate without a teaching license from a master's program at the University of Arkansas at Little Rock. He said the school refused to place him in another internship, accusing him of a "pattern of misconduct" even though he'd received positive reviews at two prior student-teaching assignments.
Michael said he never mentioned his sexual orientation at Osceola High School because he was under strict orders from administrators not to do so, and because it had nothing to do with mathematics. The poster was one of four in his classroom stressing tolerance, but the only one featuring rainbow colors. The equals sign in the poster is also similar to the Human Rights Campaign's logo.
"The important thing in education is being tolerant of each other," Michael said. "We're all different in different ways and it is important that students understand that. … Tolerance equals peace. There's nothing gay about that. That's just true."
The school superintendent denies that Michael was discriminated against based on his sexual orientation. Arkansas has no law protecting public employees against discrimination based on sexual orientation. However, Michael reportedly has filed a complaint under Title IX of the U.S. Education Amendments of 1973, which prohibits schools that receive federal funds from discriminating based on sex. Federal case law also protects gay public school teachers under the principle of equal protection.
Michael is now pursuing another master's degree and working as a teaching assistant at another school.
"I am moving forward, but this just isn't fair," he said. "I can't seem to make this wrong right no matter how hard I try."
He said he won't be putting up any tolerance posters in the future.
"I'm just too afraid to cause that kind of controversy again," he said.
Watch KARK's report here.