SUMMER'S COMING: It's not too early to start planning on the shows you're going to see in Provincetown this summer. Our partners at the Crown have announced their Broadway series: "Following up on last summer's smash hit season, the 2016 Broadway Series will include the talents of Rita Moreno, Bernadette Peters, Alan Cumming, Lucie Arnaz, Liz and Ann Hampton Callaway, Linda Eder, Levi Kreis, and Randy Graff."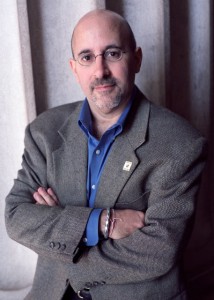 LEGACY: Freedom to Marry launches legacy site as the organization shuts down: "As it comes closer to ending operations February 29, Freedom to Marry today launched a new website that will serve as a central resource for telling the story of the marriage movement while providing lessons and materials for other organizations, movements, and causes. The website is part of Freedom to Marry's strategic wind-down, which also includes an oral history project hosted at UC-Berkeley, the donation of archives to Yale University, and an upcoming film by Eyepop Productions to be completed in spring 2016. 'With the fulfillment of Freedom to Marry's singular goal of winning marriage nationwide, we knew we had a responsibility to compile, document, and archive the history and resources, tell the story, and share the lessons of the movement, strategy, and campaign that brought about this historic transformation and triumph,' said Evan Wolfson, founder and president of Freedom to Marry. 'Every one of our staffers who was a part of the win spent time organizing archives and writing in-depth analyses of the numerous components of the campaign. These resources, and many more, will be on the new enduring Freedom to Marry legacy website. They will be available to all who seek to apply the Freedom to Marry model and campaign lessons to other work still ahead.'" The new site can be found HERE.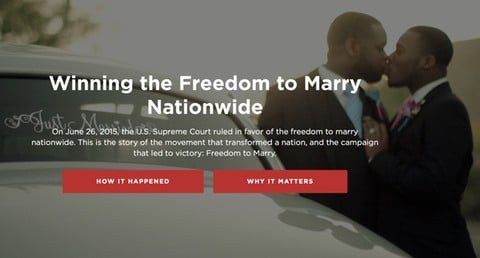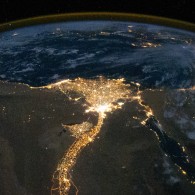 TERRORISM: EgyptAir mechanic said to plant bomb on Russian jet: "A senior security official at the airline denied that any of its employees had been arrested or were under suspicion, and an Interior Ministry official also said there had been no arrests. But the sources, who declined to be identified because of the sensitivity of the ongoing investigation, said the mechanic had been detained, along with two airport policemen and a baggage handler suspected of helping him put the bomb on board."
SAN FRANCISCO: Dolores Park reopens, and its open-air urinal is making news: "The cement circular urinal is out in the open, though plants and a screen offer some privacy. It's a welcome addition for the park that had just three toilets, which led many to relieve themselves in bushes and on buildings."
Good-gross: San Francisco built an open-air urinal in Dolores Park (the country's first?) https://t.co/sQvdsofjxe pic.twitter.com/6WzXlqEoA2

— Liam Curley (@liammcurley) January 29, 2016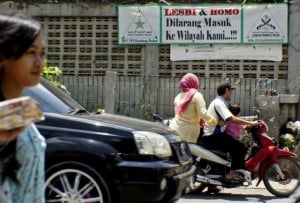 INDONESIA: Third-largest city orders conservative Muslim group to take down banners targeting the gay community, and asks group to leave: "'I have reprimanded the FPI for what they admitted they did,' mayor Ridwan Kamil said in a text message forwarded to Reuters by an aide. 'Provocative banners have to be taken down.' An FPI spokesman was not immediately available for comment.  The lesbian, gay, bisexual, and transgender community (LGBT) is largely accepted in Indonesia, particularly in urban areas. But pockets of opposition remain, with a central government minister recently calling for a ban on LGBT organizations on university campuses."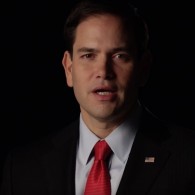 MIAMI: Marco Rubio, his childhood friend, and one of the city's most infamous sex cases: "Decades after his legal run-in with Rubio, Barrios was associated with perhaps the most notorious gay porn ring in Miami history, an Edgewater house full of models with names like 'Khali Kreme' and 'Sincere Luv' who had sex all day in front of dozens of webcams. Couple that with the fact that the park where Rubio was arrested was a well-known gay cruising spot and lurid rumors — with no basis in documented fact — have blown up all this week on the internet, eagerly stoked by Donald Trump supporters casting Rubio as a closeted homosexual. Right-wing conspiracy monger Alex Jones devoted a five-minute segment to the allegations yesterday, while posts on the claims have been heavily upvoted on a Reddit page for Trump supporters. 'I have nothing against gay people, but this is just so far from the truth,' says Barrios, who laughs out loud at the idea of having had a sexual relationship with Rubio. 'I have kids, and now they're reading all this garbage online. It's insane.'"
FOOTBALL: Michael Sam says he's going to give the NFL "one more shot."
I'm going to give it one more shot https://t.co/mxYcdgS5eB

— Michael Sam (@MichaelSam52) January 27, 2016
RESCUE STORY: The story of Kalu: "Caution: This video contains graphic images of a severely wounded dog and his amazing recovery. We found Kalu inside of a hole at a construction site where he had gone to die. His face was severely wounded and infested with maggots. His recovery is truly one of the most awe-inspiring and miraculous recoveries we have ever seen. "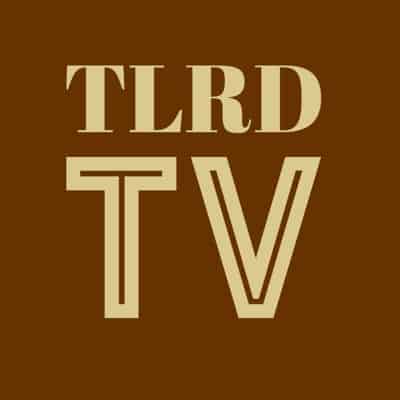 PARAGLIDING: Spanish acrobatic paraglider pilot Horacio Llorens took a gorgeous flight near Trømso, Norway: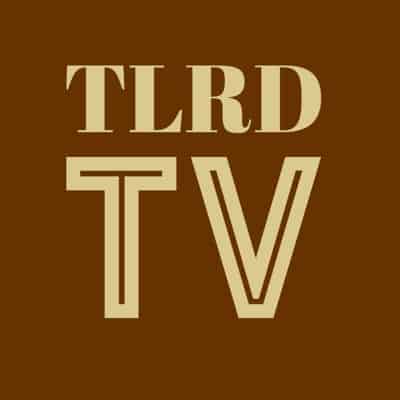 FRIDAY FITNESS: Chicago-based bodybuilder Alex Oda.
https://instagram.com/p/BA9vjmcQxdL/?taken-by=whoisoda
https://instagram.com/p/BBIBzHOQxfy/?taken-by=whoisoda
If you have someone you'd like to NOMINATE as a featured man for one of our news round-ups, please send Instagram account to us at tips-at-www.towleroad.com with 'DAILY MAN' in the email title field – THANKS.