SPACE: New evidence suggests the existence of an icy 9th planet at the outer edge of our solar system: "[Scientists] have inferred its existence from the motion of recently discovered dwarf planets and other small objects in the outer solar system. Those smaller bodies have orbits that appear to be influenced by the gravity of a hidden planet – a "massive perturber." The astronomers suggest it might have been flung into deep space long ago by the gravitational force of Jupiter or Saturn.
Telescopes on at least two continents are searching for the object, which on average is 20 times farther away than the eighth planet, Neptune. If "Planet Nine" exists, it's big – about two to four times the diameter of the Earth, which would make it the fifth-largest planet after Jupiter, Saturn, Uranus and Neptune."
https://www.youtube.com/watch?v=tfcO-3Shr6M
LOOKING. At her concert in Nashville, Madonna may have made a dig at former husband Guy Ritchie. After a fan proposed to her, she reportedly said, "I'm looking for a husband, not a c*nt. I already married a c*nt."
TBT. Watch Zac Efron's original High School Musical audition tape. 
DECISIONS. How do you assess the Democratic presidential candidates? 
REPRESENTATION. Canada gets its first transgender judge: "With his appointment to provincial court, Mr. McKenzie becomes the third openly trans judge now practising in North America. The first, Victoria Kolakowski, of Alameda County, Calif., was appointed in 2010."
OSCARS. Will Smith weighs in on the #OscarsSoWhite controversy: "But for my part, I think that I have to protect and fight for the ideals that make our country and make our Hollywood community great."
CAMPAIGN SEND UP. Vanessa Hudgens does a parody of Donald Trump's USA Freedom Kids.
SPIES LIKE US. Gay British spy thriller London Spy hits US airwaves on BBC America tonight at 10 PM. Listen to NPR's interview with the show's creator below.

PUTIN. Speaking of spies, Russian president Vladimir Putin implicated in murder of a KGB double agent back in 2006: "For the first time, the Russian president was officially implicated in a murder that seemed plucked from the pages of a Cold War spy novel, but actually played out in the bar of a posh hotel in 21st century London. The victim: an outspoken Kremlin critic who had defected to Britain, joined the payroll of British intelligence and accused Putin of vices ranging from corruption to pedophilia. The killers: a pair of assassins who, the report found, were almost certainly acting on orders from the Russian spy service, the FSB, and who left a trail of radioactive evidence strewn across London. The weapons of choice: one tea cup, and one massive dose of a rare nuclear isotope, polonium."
ADVERTISING. Bernie Sanders campaign debuts "America" ad set to Simon & Garfunkel song.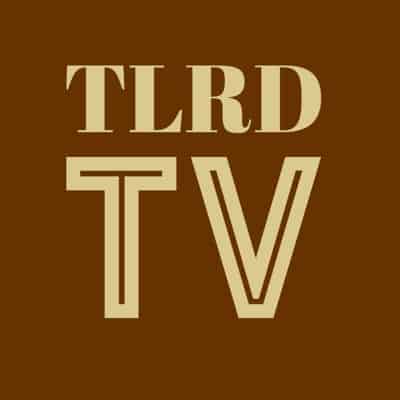 SOCIAL MEDIA. Sam Smith responds to accusations of "whitesplaining."
https://instagram.com/p/BAxreEaR2c-/
HIGH FASHION. Vivienne Westwood creates penis necklaces. 
DREAMING OF SUMMER. For those about to be faced with blizzard Jonas, let Andrea Denver remind you of warmer times to come.
https://instagram.com/p/BAzhj9bqIrh/?taken-by=andreadenver3