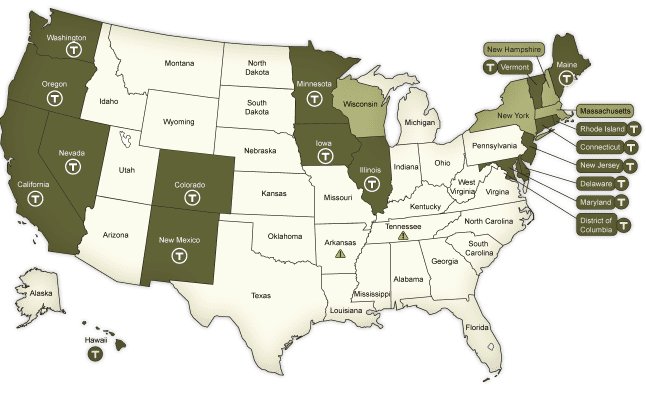 Only 17 states currently ban discrimination against LGBT people in all three major areas — employment, housing and public accommodations. Another four have laws that cover sexual orientation but not gender identity, according to the Movement Advancement Project (map above).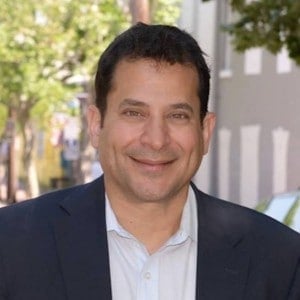 Gay Virginia Del.-Elect Mark Levine (right) plans to introduce legislation to ban anti-LGBT discrimination during his first week in office later this month, according to a report from The Washington Blade. But Levine acknowledged it has little chance of passing the Republican-controlled legislature:
Pointing to how same-sex marriage was thought to be unattainable in most parts of the country up until last year, Levine said introducing a more ambitious LGBT rights bill in Virginia will lay the groundwork for its eventual passage.
"I don't think you withhold introducing something because you don't think it will pass," he said. "You introduce it, push for it. If it doesn't pass this year you reintroduce it next year."
With the Equality Act, which would provide federal nondiscrimination protections to LGBT people, stalled in Congress, advocates will continue their push for state and local laws in 2016. Battles over LGBT protections are brewing in cities including Anchorage, Charlotte and Jacksonville, and the Associated Press reported this weekend that the ACLU is targeting half a dozen states where nondiscrimination laws have a realistic chance of passing in 2016: Arizona, Florida, Indiana, Michigan, Ohio and Pennsylvania. All six are among the two-thirds of states that have Republican-controlled legislatures, and several could be pivotal in the presidential race:
The Supreme Court's [marriage] decision "certainly provides momentum on the issue," said Pennsylvania Rep. Dan Frankel, a Democrat from the Pittsburgh area who has been unsuccessfully sponsoring gay rights bills for more than a decade.
He said challenges remain and pointed to a November referendum in which Houston voters rejected a city ordinance extending nondiscrimination protections to gay and transgender people.