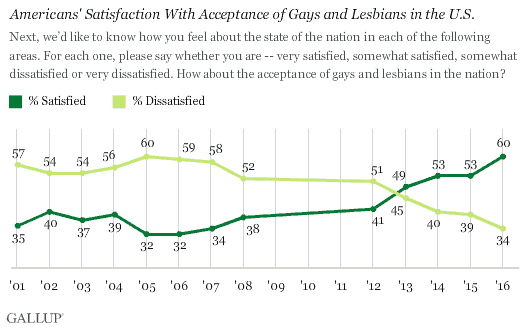 BUT ARE WE SATISFIED? A new Gallup poll shows satisfaction with acceptance of gays in the U.S. is at a new high, whatever that means: "A new high of 60% of Americans say they are satisfied with the acceptance of gays and lesbians in the U.S. — up from 53% in 2014 and 2015. As recently as 10 years ago, satisfaction was as low as 32%. The latest data, from Gallup's annual Mood of the Nation survey conducted Jan. 6-10, come after a landmark year in achievements for the gay rights movement. Most notably, the U.S. Supreme Court invalidated state laws that banned same-sex marriage. Prior to the court's decision last year, 60% of Americans supported gay marriages. Gallup first polled on Americans' satisfaction with acceptance of gays and lesbians in 2001, when about a third reported being satisfied.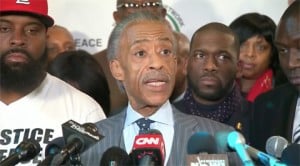 #OSCARSSOWHITE: Al Sharpton calls for boycott: "To me, it is clear that they think they can get away with this as a pattern. We must escalate our feelings and we must escalate our activism to now, in my view, affect the bottom line because mere conversations and appeals don't seem to reap any benefits or an change for the community at large. You must remember that people of color are 40 percent of movie ticket buyers. We are not asking for favors here, we are supporting an industry that has now — between last year and this year and the Amy Pascal incident — locked us out. They have a policy they won't correct. Even the president of the Academy says that something needs to be done."
2016 POLLING: Nate Silver's FiveThirtyEight asks, is the Bernie surge real?
TERRORISM: The oldest Christian monastery in Iraq has been destroyed by ISIS: "St Elijah's stood on a hill near the northern city of Mosul for 1,400 years. But analysts said the images, obtained by the Associated Press, suggested it had been demolished in late 2014, soon after IS seized the city."
WATER CRISIS: Obama has met with the mayor of Flint, Michigan over the city's lead-tainted water: "Flint, Michigan Mayor Karen Weaver met with President Obama at the White House Tuesday to discuss the drinking water crisis in her city. 'The president heard firsthand how the residents of Flint are dealing with the ongoing public health crisis, and the challenges that still exist for the city, its residents, and the business community,' the White House said in a statement."
RIGHT TO BARE ARMS: Chris Hemsworth puts on a gun show.
https://instagram.com/p/BAvX4Nrn2v9/
MATH: Largest known prime number discovered in Missouri: "Prime numbers – such as two, three, five and seven – are divisible only by themselves and one, and play an important role in computer encryption. The new prime is more than 22 million digits long, five million longer than the previous largest prime. Primes this large could prove useful to computing in the future."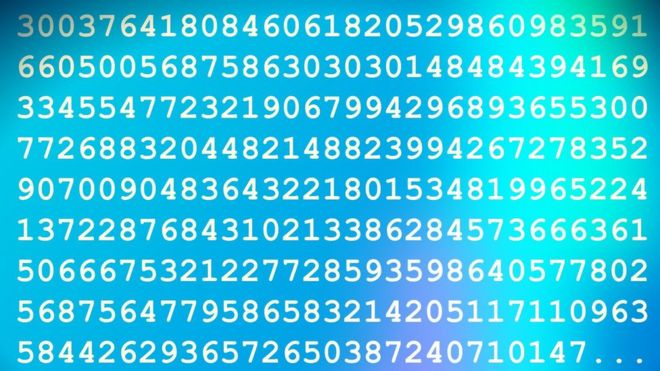 ALL THE WORLD IS WAITING FOR HER: Here's the first footage from the Wonder Woman movie: "Gal Gadot and Chris Pine are featured in the first look, which premiered during The CW's DC Films Presents: Dawn of the Justice League on Tuesday night (January 19)."
https://www.youtube.com/watch?v=i9Ur4De7yT8
PICKED UP: James Franco's The Deuce gets HBO pickup: "Starring James Franco and Maggie Gyllenhaal, the drama follows the legalization and subsequent rise of the porn industry in New York's Times Square from the early 1970s through the mid-1980s. It explores the rough-and-tumble world that existed there until the rise of HIV, the violence of the cocaine epidemic and the renewed real estate market all ended the bawdy turbulence…Named for 42nd Street, The Deuce is inspired in part by the career of twin brothers who were players in the Times Square world and became fronts for Mob control of the volatile and lucrative sex industry from its origins. Franco will play both twins, Vincent and Frankie Martino."
https://instagram.com/p/BAvbhAHS9Vk/?taken-by=jamesfrancotv
RIDE CHAT: Sh-t people say in ubers: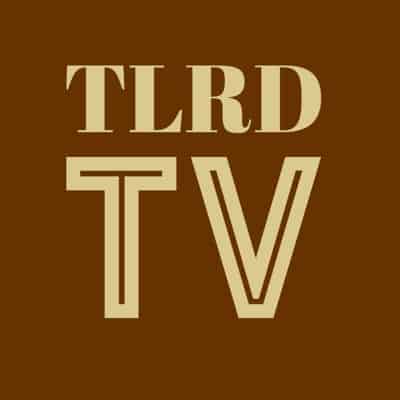 TECH: Is Apple planning to introduce super-fast 'Li-Fi' networking capabilities in an upcoming phone? "The next iPhones could feature Li-Fi technology, a method of transmitting data through light which is around 100 times faster than Wi-Fi. Codebreaker Chase Fromm spotted mention of 'LiFiCapability' in operating system iOS 9.1's library cache."
DAVID BOWIE IS F**KING AWESOME: And this honest trailer for Labyrinth explains exactly why: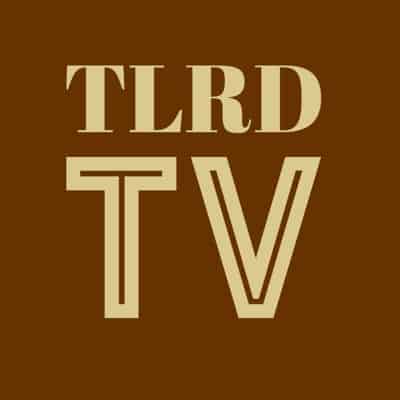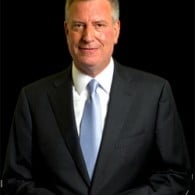 NYC: Anti-horse carriage group NYCLASS is not happy with Mayor Bill De Blasio's deal: "NYCLASS, which donated roughly $1 million to help elect de Blasio after he promised to kill the industry, said the City Council bill that de Blasio is pushing doesn't do enough to protect horses from what it claims are inhumane conditions. 'The legislation doesn't go far enough to protect the horses from working in extreme temperatures, and doesn't protect horses from working into old age of 26,' NYCLASS said in a statement, adding that horses should be retired after 20. 'We will settle for nothing less for the horses,' the group said."
AILING: Sopranos star Jamie-Lynn Sigler says she has Multiple Sclerosis: "The actress, now 34, says she was diagnosed with the autoimmune disorder at 20, when she was still on The Sopranos and experiencing feelings of tingliness and heaviness in her legs. She says she kept her illness a secret on the set, telling the magazine that, 'Sometimes all I needed was like five or 10 minutes to sit and recharge but I wouldn't ask, because I didn't want them to be suspicious.' She told the magazine that she had been symptom-free for several years but it caught up to her in the last decade."
HUMP DAY HORNDOG: Someone's very happy to see fashion model River Viiperi.
https://instagram.com/p/BAl1YReQerQ/?taken-by=riverviiperi