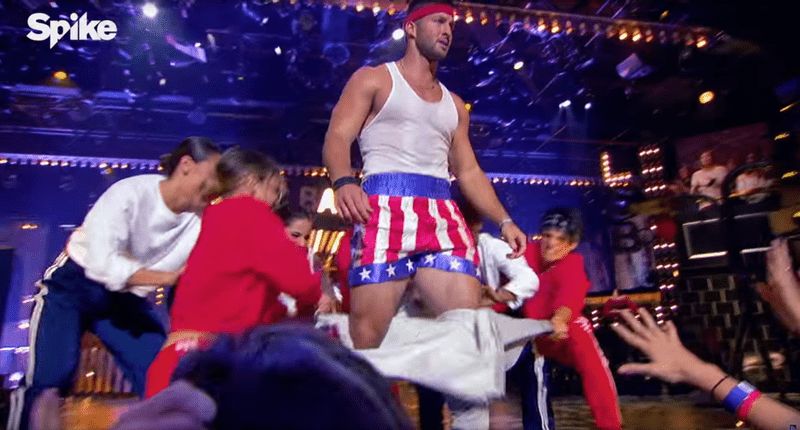 Tim Tebow battled Nina Dobrev on Spike's Lip Sync Battle this week and despite an at-times awkward performance, Tebow managed to come out on top.
Dobrev started the contest off by trolling Tebow with her lip sync of "Cheerleader", dressing up as a Florida Gators football player (Tebow was formerly quarterback for the Florida Gators).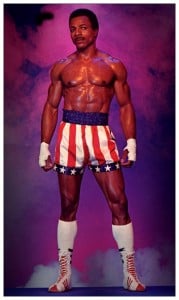 Tebow then took the stage and did his own rendition of "Eye of the Tiger", channeling Rocky Balboa by drinking a raw egg (?), sweating profusely, getting in some uppercuts and jabs, and stripping down to some boxing shorts that were more reminiscent of those worn by Apollo Creed (right) than by Balboa.
Either way, suffice it to say that this is Tebow's second awkward performance this week.
Watch Tebow lip sync for his life, below.
https://www.youtube.com/watch?v=NhKP0j3zub8