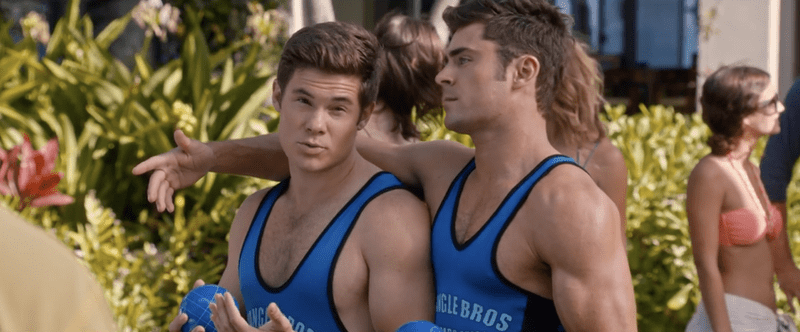 Zac Efron proves that he's adept at finding new ways to capture your attention in the new trailer for his upcoming movie, Mike and Dave Need Wedding Dates.
Starring Efron, Adam Devine, Anna Kendrick and Aubrey Plaza, the film follows two bro-y brothers who are required to bring dates to their sister's wedding to keep their juvenile antics in check.
The brothers put out a call for dates to take to their sister's wedding in Hawaii. Hoping for a wild getaway, they instead find themselves out-partied and out-smarted by the girls they brought along for the nuptials, played by Anna Kendrick and Aubrey Plaza.
And if the trailer and Efron's Instagram are any indicator, we can expect to see more of his body on display in the movie, which opens July 8.
https://instagram.com/p/BBhyj_3m83K/?taken-by=zacefron
There are also photos taken from the filming, which give a more thorough picture of Efron's ensemble.
Watch the trailer, below.