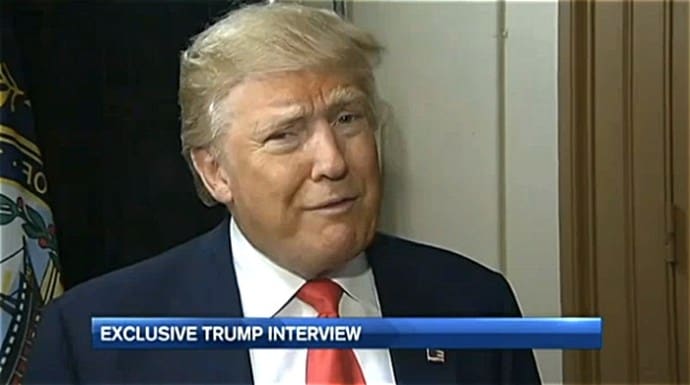 Donald Trump is firing back at Ted Cruz over a statement he made that Trump and Marco Rubio share President Obama's position on gay marriage.
Cruz made his comments attacking Trump and Rubio at a campaign event in South Carolina.
Speaking at the Carolina Values Summit at Winthrop University, the Texas senator said that the "lawless" decision by the Supreme Court to legalize gay marriage nationwide was "judicial activism." And he indicated that Rubio and Trump, whom he did not identify by name but as his top two challengers, were flimsy in their opposition to gay marriage.
Even though both oppose gay marriage, each said they would abide by the "law of the land" last year.
"Those are the talking points of Barack Obama," Cruz said.
The Supreme Court decision, he added, "will not stand."
Trump responded on Twitter, saying, "Lying Cruz put out a statement, 'Trump & Rubio are w/Obama on gay marriage.' Cruz is the worst liar, crazy or very dishonest. Perhaps all 3?" He then added, "How can Ted Cruz be an Evangelical Christian when he lies so much and is so dishonest?"
https://twitter.com/realDonaldTrump/status/697998702477242369
https://twitter.com/realDonaldTrump/status/698115252844634112
Donald Trump has previously said that he would prefer Supreme Court justices oppose same-sex marriage and that he supports "traditional marriage." He has also strangely suggested that he would advance the cause of LGBT rights if elected president.