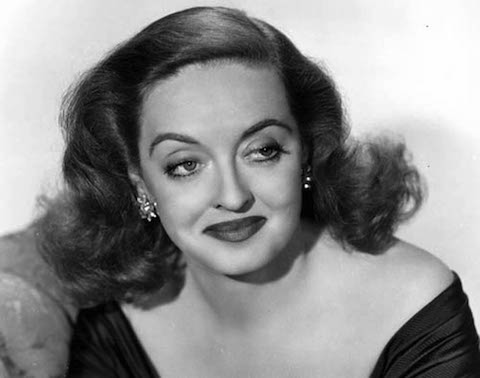 How could someone whose tombstone reads "She did it the hard way" not be an icon of the gay community? The golden age of Hollywood gave us many starlets worthy of adoration, but few with the sort of attitude and charisma as the incomparable Bette Davis.
The two-time Academy Award winner and one of the greatest American female stars of all time, Davis' body of work is as legendary as her off-screen temperament. Whether you call her a "perfectionist" or "forceful," the takeaway's the same: Davis wasn't afraid to speak up at a time when doing so was rare for female actresses. She was the first female president of the Academy of Motion Picture Arts and Sciences. She once famously (though ultimately unsuccessfully) sued Warner Bros. over her contract. She also wasn't afraid to take roles that portrayed her as ugly, old or unlikable.
That boldness, coupled with her talent and style, endeared her to the gay community. The documentary Queer Icon: The Cult of Bette Davis explores what makes Davis so adored, including performances from Davis impersonators Matthew Martin and Charles Pierce. (Pierce's Bette act is well worth a watch on its own.) Drag performer Peaches Christ summed up Davis' appeal best in the film: "There's a collective understanding that she is God."
Davis chalked up that kind of idol worship to gay men's superior taste. "Let me say, a more artistic, appreciative group of people for the arts does not exist" Davis told The Advocate in the 1970s. "They are more knowledgeable, more loving of the arts. They make the average male look stupid."
Witness her holiness in a few of our favorite clips below.
One of Davis' earliest acclaimed works was Of Human Bondage. Davis' performance, as the vulgar, manipulative Mildred Rogers, was combative and confrontational. She portrayed her illness and death realistically, without worrying about looking pretty. She failed to earn an Academy Award nomination, causing an uproar and forcing the Academy to allow write-in actresses that weren't officially nominated as their choice for the statue. Although she still didn't win, the situation inspired a change to Academy voting procedures where all eligible Academy members determined the nominees and Price Waterhouse independently handled counting the votes.
Davis did earn an Academy Award for Best Actress for her work in 1938's Jezebel. Playing a Southern woman who famously scandalizes a ball by wearing a red dress instead of the white dress expected for unmarried women, Davis dazzled in the Antebellum period piece.
Along with a few other stars of the time, Davis opened the Hollywood Canteen, a servicemen's club, in 1942. Proceeds from the 1943 all-star musical film Thank Your Lucky Stars benefitted the club. The film included Davis performing what would become her hit record "They're Either Too Young or Too Old."
Many consider Davis' role as Margo Channing in All About Eve to be her best. What's not to love about such a quintessential diva? The 1950 film also gave us the classic oft-quoted line "Fasten your seat belts. It's going to be a bumpy night," which you can see in the clip above. It received 14 Academy Award nominations, which wasn't matched until Titanic in 1997. Despite the film's homophobic undertones, it's a beloved classic, mostly for Davis' campy performance.
No conversation about why gay men love Bette Davis could be complete without mentioning her legendary feud with Joan Crawford ("Every time Crawford got near me, I could feel her trying to annihilate me!") and the amazing What Ever Happened To Baby Jane?. The rival actresses play sisters and former stars, as Davis' Jane torments Crawford's wheelchair-bound Blanche. Davis gets to go full-tilt cuckoo in this one, resulting in a cult classic that's still a popular midnight movie to this day. "The only thing I regret is that I didn't get to slap her around more in Baby Jane," Davis said.
What's your favorite Bette Davis performance?