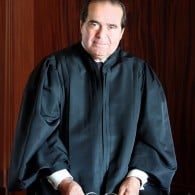 WEEKEND RECAP. Supreme Court Justice Antonin Scalia passed away on Saturday at 79, reportedly of a heart attack. Read Ari Ezra Waldman's post on what's next for the Supreme Court as Republicans vow to block ANY Obama nominee. And recap Scalia's 7 most hateful and homophobic remarks.
SENATE. Speaking of Scalia, Sen. Elizabeth Warren is not having it with the GOP's obstructionism.
https://www.facebook.com/senatorelizabethwarren/posts/557279941101170
PRIDE. Republican congressional candidate comes under fire for running in Air Force Gay Pride Run: "In addition to publishing several photos of Starr participating in LGBT Pride runs at Dyess AFB, Breitbart cited a 2015 newspaper article in which a Pride Alliance member praised the colonel's support for the group, as well as a 2014 press release from the 7th Bomb Wing titled, 'Progression, acceptance and our LGBT Airmen.'"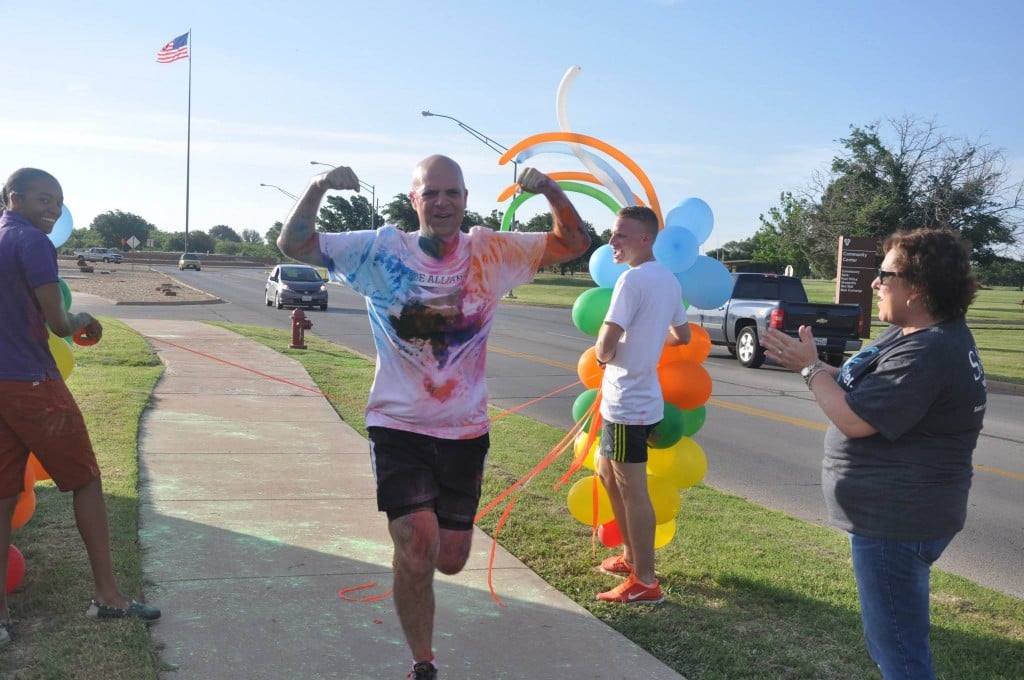 SMS. Indonesian government has demanded all messaging apps remove same-sex emojis: "The emojis – which are available on the popular apps LINE and Whatsapp as well as Facebook and Twitter – depict same-sex couples holding hands and the rainbow flag, commonly used to symbolize the lesbian, gay, bisexual and transgender (LGBT) community."
CANADA. Ontario trans teen becomes school's first trans cheerleader: "I used to hate being in front of crowds but cheerleading helps my confidence and gave me a place to take out any anger. It makes me feel good."
FLASHBACK. So far the world has not ended. So that's good news.
https://www.facebook.com/TheOriginalBestOfTumblr/videos/1339231252894735/
PUERTO RICO. Governor nominates gay judge to be first openly gay Supreme Court chief justice in the U.S.: "Puerto Rico Gov. Alejandro Garcia Padilla announced the nomination on Friday afternoon calling it a "new time" for Puerto Rico's judicial branch. At 39, [Maite] Oronoz Rodriguez is also the youngest member of the Puerto Rico Supreme Court."
NON DISCRIMINATION. Florida lawmakers kill LGBT discrimination ban: "It failed on a 5-5 vote Monday in the Senate Judiciary Committee before senators briefly resurrected it, giving sponsor Sen. Joe Abruzzo, D-Wellington, one day to salvage the proposal. By Tuesday, no additional senators had signed on, and the committee refused to reconsider the vote."
LOVE STORY. A true life gay love story of men who met in the Iraq war.
HOMOPHOBIA. Stephen Fry says meeting with anti-gay Ugandan politician almost drove him to suicide: "In a BBC1 programme to be shown on 15 February, Fry, who is bipolar, says he was prompted to attempt suicide after conducting a television interview with Uganda's minister for Ethics and Integrity, Simon Lokodo, in 2012. '[He] was a foaming, frothing homophobe of the worst kind [and] behind the bill in Uganda that was supposed to make homosexuality a capital offence, in other words a death sentence,' says Fry, in The Not Do Secret Life of a Manic Depressive: 10 Years On."
CANDICE BERGEN. The legendary actress talks about the time she went on a date with Donald Trump: "It was a very short evening."
EYE CANDY. Simon Dunn wants you to be his Valentine.
https://instagram.com/p/BBvMfd-NC06/?taken-by=bobsleighsimon