Over the past several years, Los Angeles has seen a renaissance in the performing arts. While long known as the home of the American movie industry, other arts, especially theatre, were often eschewed. Thankfully, that's no longer the case. Today, LA's arts scene is blossoming and finally getting the credit it deserves.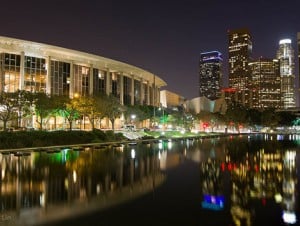 LA's performing arts boom was born out of the city's emergence as a major player in the world of visual arts. Over the past decade, artists have fled pricier places like New York and San Francisco in favor of LA. As a result, today LA makes more art than New York. And Los Angeles has an abundance of talent—the city remains the preeminent destination for aspiring performing artists in the US—and producers of theatre, dance and music have taken advantage of the material at their disposal, ushering in an exciting time for art lovers.
Given that many might not be familiar with how thriving the city's performing arts landscape has become, we wanted to focus on 4 fields currently having a moment in the City of Angels: theatre, opera, dance and music.
Out-of-towners can get the most out of LA's performing arts scene with a new special offer now underway. If you book a minimum of two nights in an LA hotel, you'll be able to purchase two tickets for the price of one to more than 30 of L.A.'s leading dance, music, opera, theater and spoken-word performances from Feb 1- Mar 13.
In the first part of this two part post we highlight the best LA has to offer in theatre and opera. Check it out below.
---

The Centre Theatre Group is one of LA's most prestigious performing arts institutions. The play currently wowing audiences at the famous Mark Taper Forum is The Mystery of Love and Sex (Feb 10 – Mar 20, 2016).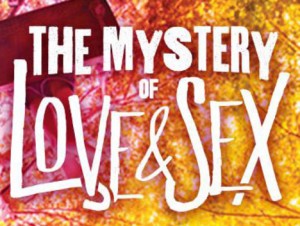 The story follows a young woman, Charlotte, who is very uncertain about her sexuality. She's in love with her best friend, Jonny, and also her new friend Claire. Charlotte's struggle to understand her sexuality butts up against her parents' determination to keep certain secrets hidden from their daughter. Romance, race and sexual identity are all explored here in an attempt to answer, "What is the relationship between love and sex?"
Running Mar 6 through Apr 3 at the Kirk Douglas Theatre is Women Laughing Alone with Salad. Billed as "A Feminist Fantasia with Balls," the play centers on three women and their relationship with a man, fittingly named only "Guy". It was inspired by the trend in advertising of using imagery of attractive women sitting alone eating salad and laughing like they're having the time of their lives. LA plays the perfect host to this play that highlights and ultimately savages our preconceptions about body image and gender.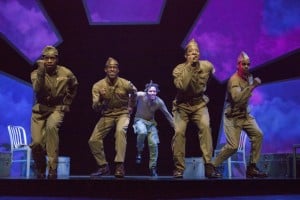 Head over to historic Pasadena and visit another one of LA's cultural centers, The Pasadena Playhouse. The Playhouse often showcases original work and its latest production is Fly. Put on in honor of Black History Month, this show celebrates the accomplishment of the Tuskegee Airmen, the first African-American Army Air Corps fighters who fought in World War II and helped to desegregate the military (Eligible Performances: Feb 16- 21).
Over on the other side of "the hill", the recently opened Valley Performing Arts Center will debut its first musical, Dreamgirls, this spring. If you're a fan of Motown and musical spectacle, you'll want to check out what VPAC does with this hit.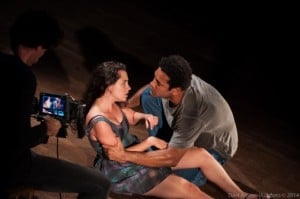 For more progressive and adventurous productions, check out the Roy and Edna Disney/CalArts Theater (REDCAT) in downtown LA. Opened in 2003, REDCAT combines the talents of international and local artists to create groundbreaking works.
RECAT's latest work is director Christine Jatahy's re-imagination of August Strindberg's classic Miss Julie titled, Julia. Jatahy blends cinema and theatre in her contemporary tale set in Brazil that follows a young woman who falls in love with a manservant outside her social class. (Feb 18 – Feb 21).
Coming to REDCAT Mar 31 to Apr 3 is TeatroCinema: Historia de Amor. Based on the French novel by Régis Jauffret, Historia de Amor tells of an English teacher who abducts a young woman and turns her into his victim, concubine and mother. The ensemble cast uses animation along with 2D and 3D projection to create the world of a dark and gritty graphic novel that suits the show's themes.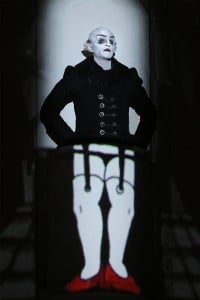 Finally, opera lovers will want to check out The Magic Flute on Mar 2 at The LA Opera. This reinvention of the tale about love conquering all is more whimsical and humorous than you might be used to. Director Barrie Kosky has actors interact with film animation onstage, enlivening performances. The LA Opera has won praise in recent years as it has grown to become the nation's fourth largest opera. The company has also pulled in powerhouse names like Plácido Domingo, who serves as general director.
Check out PART II for what's great right now in LA's music and dance scenes.