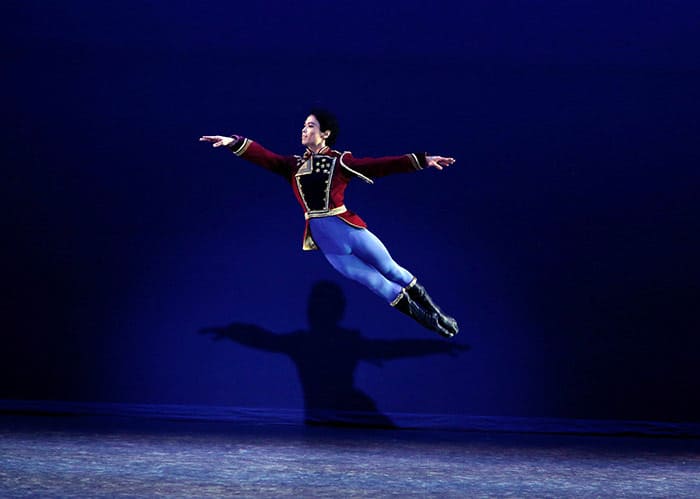 As part of our two-part series on the resurgence of performing arts in Los Angeles, today we're focusing on the incredible music and dance currently on display in the City of Angels.

Now is the perfect time for music and dance lovers to check out all that LA has to offer. If you book a minimum of two nights in an LA hotel, you'll be able to purchase two tickets for the price of one to more than 30 of LA's leading dance, music, opera, theatre and spoken-word performances from Feb 1- Mar 13. Check more about this special offer here.
And for a look at what's great in Los Angeles theatre and opera, check out yesterday's post here. For more on LA's best dance and music, read below.
---
MUSIC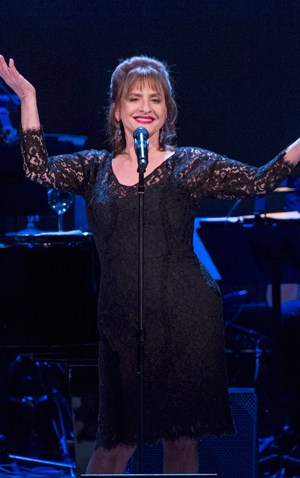 The Wallis Annenberg Center for the Performing Arts is one of LA's newest cultural institutions. Fans of classical music will want to see pianist Sean Chen, a rising star on the classical scene, perform Mozart, Beethoven, and Rachmaninov on February 19. On February 20, Chinese violinist Bing Wang and LA-based cellist Ben Hong take part in The Wallis' East/West series, performing duets and sonatas followed by compositions in honor of the Lunar Chinese New Year. On February 27, pianist Jeffrey Siegel offers his "American Salute", performing Gershwin, Bernstein, Copland and Joplin with a dose of commentary to make the music more accessible. If you're wanting a full orchestra, look no further than one of the most elite in the world, the Colburn Orchestra, who perform on March 6. Meanwhile, Broadway lovers won't want to miss Patti Lupone's "Far Away Places" concert that explores her wanderlust. She covers an eclectic bunch of songwriters including Stephen Sondheim, Cole Porter, Willie Nelson, Kurt Weill, Edith Piaf, Frederick Hollander and even the Bee Gees.
Yesterday, we told you about the Valley Performing Arts Center, another one of LA's newest theaters. In addition to its spring production of Dreamgirls, VPAC also has a slew of musical offerings to check out in the coming months.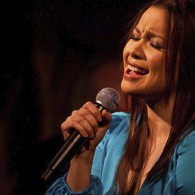 Film fans will want to check out Stewart Copeland's re-scoring of the 1925 silent film classic Ben Hur: A Tale of the Christ (Mar 16). If the name Stewart Copeland sounds familiar, that's probably because he founded the rock band The Police. After that, he went on to become a film composer and has spent years re-orchestrating Ben Hur and cutting together an arena spectacle that first debuted at the O2 Arena in London with footage from the 1925 film.
Also appearing at VPAC will be singer Lea Salonga (above left), whose name you may recall from Miss Saigon and whose voice you will definitely recall from Disney's Aladdin and Mulan, where she was the singing voice of Princess Jasmine and Fa Mulan respectively. Don't miss her when she comes to town on April 1.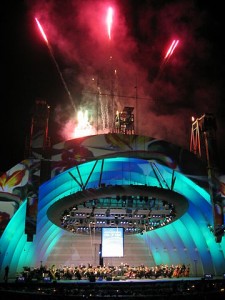 Meanwhile, on May 1, Orange County's Pacific Symphony Orchestra will join forces with Nancy Cartwright, aka the voice of Bart Simpson on The Simpsons, to provide a contemporary twist on the classic folk tale Peter & The Wolf.
Perhaps LA's most prestigious classical music institution is The LA Phil. Performing at both The Walt Disney Concert Hall (designed by architect Frank Gehry) and The Hollywood Bowl, you can visit two of the city's most iconic locations while taking in a stellar performance.

DANCE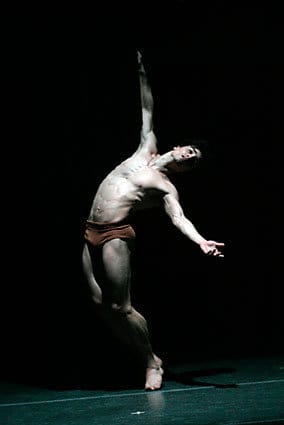 The LA Ballet (LAB) is currently celebrating its 10th anniversary and showcasing works they're calling The Great Romantics. Check out Don Quixote on Saturday, February 27 or Saturday, March 26 to take advantage of the special promotion now underway. Happening at UCLA's Royce Hall, the ballet is based on Cervantes' classic novel and plays with the themes of love, illusion, daring and adventure. Romance lovers will also want to see Romeo and Juliet, taking the stage in May and June.
Head down to Long Beach for an eclectic combination of dance, music and humor. Carpenter Performing Arts Center welcomes Rhythmic Circus' Feet Don't Fail Me Now (Mar 5), which blends rapid-fire tap dancing, comedy, and a seven-piece funk band in a show that makes you want to get on your feet.
BONUS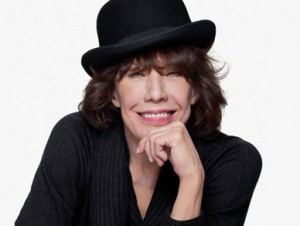 Also happening at the Carpenter, is a special two night-only engagement featuring Lily Tomlin (Mar 11 & 12). This spoken word event features Tomlin bringing to life more than a dozen of her most famous characters–from Ernestine to Mrs. Beasley to Edith Ann.
Another great so-called spoken word event? A night on "Binge-Worthy Journalism" at VPAC with the creators of hit podcast Serial. Sarah Koenig & Julie Snyder take the audience behind-the-scenes of their digital phenomenon, using some of their favorite tape to narrate personal stories about the ups and downs of creating a new form of modern storytelling. Check it out on Saturday, March 5.
For more information about how you can take advantage of LA's performing arts scene, go HERE!