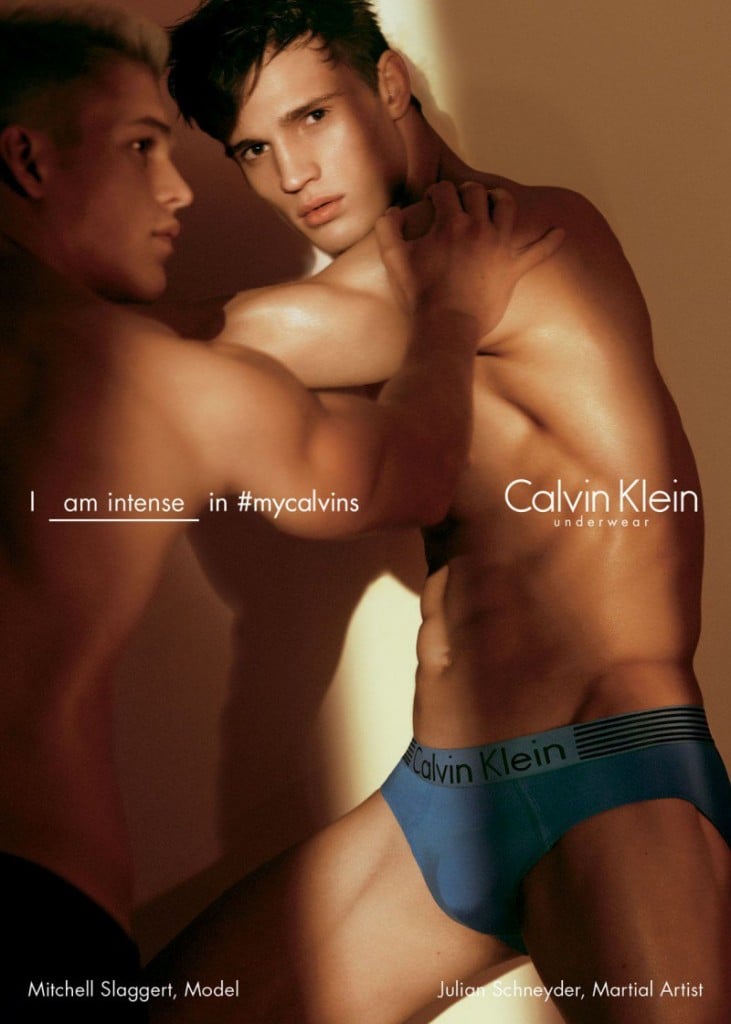 Calvin Klein's latest underwear campaign features two ripped male models wrestling in no more than (what else?) their Calvins.
The latest promo is part of the underwear giant's #mycalvins campaigns which features the copy "I ____ in #mycalvins" (usually with the blanks filled in depending on the message they're trying to send) alongside images of steamy and shirtless models.
Kendall Jenner also stars in this series of images that's all about strength, which explains why one of the male models featured is an actual martial artist and not just a pretty face. Take a look at the photos and a video from the campaign below.