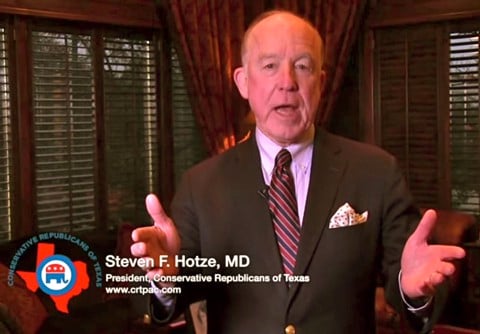 The longtime anti-gay Houston activist who quietly bankrolled the campaign to repeal the city's Equal Rights Ordinance has been labeled an anti-LGBT hate group by the Southern Poverty Law Center.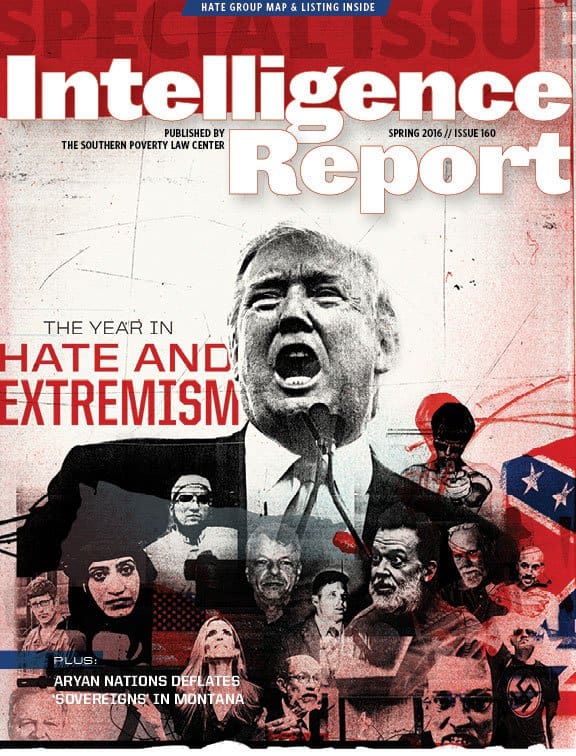 SPLC on Wednesday inducted Dr. Steve Hotze and his Conservative Republicans of Texas into the civil rights group's renowned hall of homophobic shame. Hotze has been fighting LGBT equality in Houston since the 1980s, and he contributed hundreds of thousands to the successful effort to repeal HERO.
The Texas Observer reports:
"What we look at in the anti-LGBT groups is primarily the use of lies, of falsehoods, that have the effect of demonizing gay people," SPLC senior fellow Mark Potok told The Texas Observer. "So, it's not merely that they opposed the HERO ordinance; it's the way in which they did it — the description of gay people as pedophiles and so on."
The anti-HERO campaign relied heavily on ads suggesting the ordinance would allow men to enter women's restrooms and prey on victims, even though no such incident has been reported in any of the more than 200 U.S. cities with similar laws.
Hotze, who recently said HERO was linked to a "Satanic movement," didn't immediately respond to a message seeking comment. According to CRT's website, the organization is dedicated to advancing "Constitutional liberties based upon Biblical principles."
The Conservative Republicans of Texas, which appears to consist of little more than Hotze, was one of seven organizations added to SPLC's list of anti-LGBT hate groups this year, increasing the total to 48. Since 2011, the number of anti-LGBT hate groups has nearly doubled.
"These groups are on the defensive against huge social changes that they cannot stop," Potok told the Observer. "The religious right has suffered very serious losses, losses from which it will not recover, and an enormous amount of rage has resulted."
The increase in anti-LGBT organizations contributed to a 14 percent jump in the total number of hate groups in 2015, from 784 to 892. It was the first overall increase in five years, and SPLC said thanks to politicians like Donald Trump — who graces the cover of its annual "Intelligence Report" released Wednesday — the nation is more polarized and angry than it's been since the political turmoil of 1968.
Read SPLC's full report here.