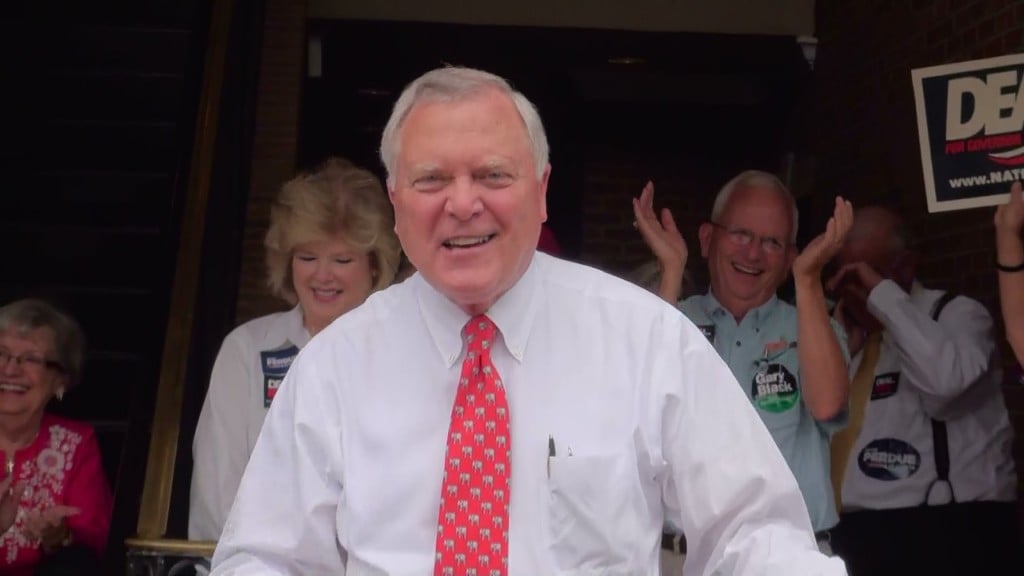 Days after the Georgia State Senate passed a heinous "religious freedom" bill that would give foes of equality a license to discriminate against LGBT Georgians, Republican Governor Nathan Deal suggested he does not support the bill as it currently exists.
Of chief concern for Deal and many lawmakers in Georgia is how much the bill would cost the state. At least one business (telecom firm 373K) has already vowed to leave Georgia after the Senate passed HB 757, saying such a law would prevent the company from attracting the best possible pool of employees.
Georgia seems particularly concerned about the impact the anti-LGBT bill could have on the state's booming film and television industry. When asked whether he supports the Senate-approved version of the bill, Deal told representatives from the film and television industry, "It is not finalized yet."
The Atlanta Journal Constitution reports: 
Deal declined to talk specifics on the legislation, but made clear the measure is still evolving – and that he and his top aides are working with House Speaker David Ralston and other legislative leaders.
"We're working with the leadership of the General Assembly now as that bill is continuing to move through the process," he said. "So we'll see."
He added: "I don't comment until things are finalized, and, by far, it's not finalized yet."
The measure as approved by the Senate allows individuals and faith-based organizations to decline service to couples based on religious beliefs about marriage. Senate leaders added that language, originally from a separate Senate bill, to a House bill allowing religious officials to decline performing gay marriages.
Opponents warn that the changes to the bill also could extend the legal protection to businesses with faith-based mission statements.
House Speaker David Ralston, the chamber's top Republican, confirmed Deal's office is working with General Assembly leaders and said lawmakers shouldn't ignore concerns from top Georgia companies or "the consequences other states have experienced."
"I think that should counsel us to move deliberately and carefully and thoroughly on this issue," he said. "It's a very emotional issue; it's an issue that's going to have consequences."
Meanwhile, Georgia businesses have already organized to oppose the anti-LGBT bill:
More than 300 companies have signed onto Georgia Prospers, a coalition announced earlier this year to oppose any legislation that could damage the state's brand. Members include top employers AT&T, Coca Cola, Delta Air Lines, Home Depot and UPS.
"We are standing up for the principles of inclusion and fair treatment for every Georgia citizen and every visitor to Georgia," Joe Folz, vice president of Porsche Cars North America said Monday. "Legislation that promotes – or even appears to allow – discrimination against certain classes of people hurts Georgia's hard-earned reputation."
Watch a news report on the telecom company leaving Georgia because of the anti-LGBT bill, below.