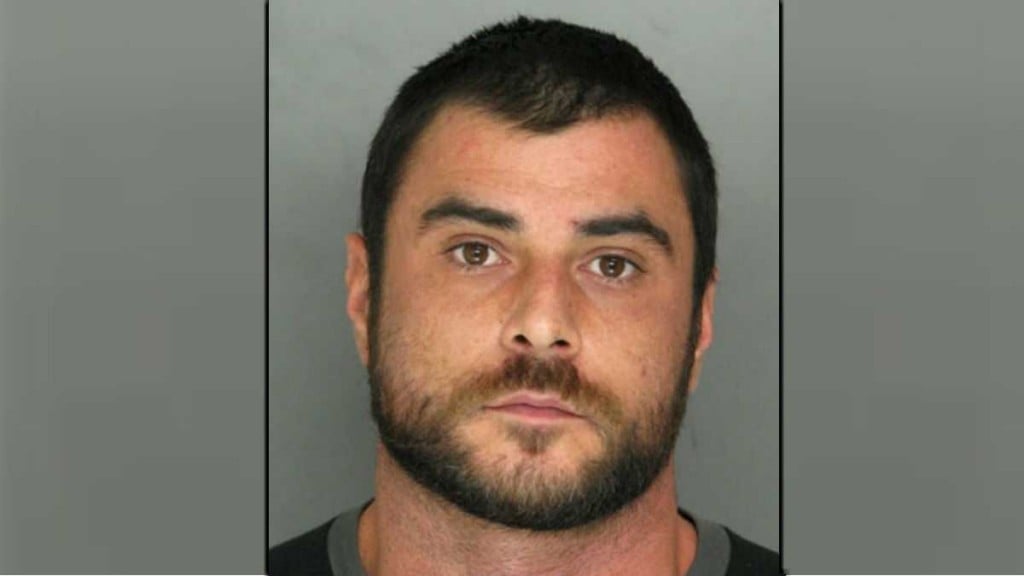 Gay adult film star Mike Dozer, aka Christopher Steele, has pleaded guilty to raping a 14-year-old boy he met on a gay hook-up app and exposing him to HIV.
Steele has primarily worked in bareback adult films and created a line of condom-shaming t-shirts that bear the words "condoms are for pussies." While his attorneys previously stated that he did not know the boy he had sex with was underage, new court documents show that he has changed his tune and acknowledges he knew the boy was under 16.
Christopher Steele, 35, also pleaded guilty to charges of reckless endangerment because he did not tell the boy he was HIV positive, according to court documents.
Steele, of Newark, Delaware, met the boy on the gay social networking site "jack'd" between May and October 2013.
Steele, who faces 11 to 22 years in prison, also known by his "performer" name of Mike Dozor, allegedly traveled from Delaware to Limerick to meet the boy, according to the U.S. Attorney's Office in the Eastern District of Pennsylvania.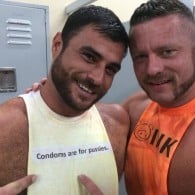 The Times Herald adds:
Steele was one of six men charged by federal and county authorities in April 2014 with having inappropriate contact with the Limerick boy. At the time, county and federal authorities called it a "significant" crackdown against child exploitation.
The investigation began after the parents of the teenage boy notified Limerick detectives in October 2013 that they had discovered inappropriate online communications between their son and several adult males, according to authorities. Court documents indicate the men communicated with the boy through various social networking sites.
Detectives alleged Steele expressed that he did not care if the victim was underage, telling the boy, "I kinda (sic) like my guys young," according to the criminal complaint.
The case was investigated by county and Limerick detectives and U.S. Immigration Enforcement Homeland Security Investigations.
More on Steele's federal conviction via the work-unfriendly Str8UpGayPorn:
In October of 2014, a federal jury found Steele guilty of three felonies (use of interstate commerce to entice a minor to engage in sexual conduct; interstate travel with intent to engage in illicit sexual conduct with a minor; receipt of child pornography), and he faces 25 years to life in prison on those charges.
Steele's federal sentencing is set for next Monday, February 29th. It's not yet known if his two separate prison sentences will be served concurrently or consecutively.