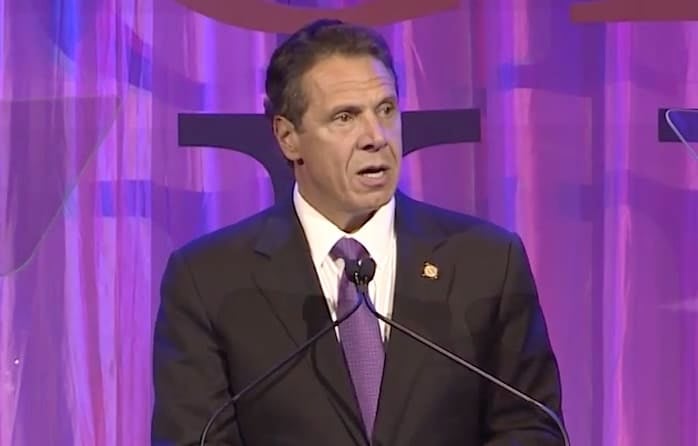 New York Governor Andrew Cuomo announced Saturday that he would be taking a series of executive actions intended to effectively ban gay conversion therapy, the harmful and barbaric practice that seeks to make gay people straight, in the Empire State.
Last year, a bill that sought to outlaw the administration of conversion therapy to minors was stalled in New York's Republican-controlled senate.
Governor Cuomo said in a statement issued on Saturday, "New York has been at the forefront of acceptance and equality for the LGBT community for decades – and today we are continuing that legacy and leading by example. We will not allow the misguided and the intolerant to punish LGBT young people for simply being who they are."
Cuomo also shared the news on Twitter.
Today we announced regulations to prevent the practice of so-called #LGBT conversion therapy: https://t.co/OneGHw5rgq

— Andrew Cuomo (@NYGovCuomo) February 6, 2016
New regulations ban coverage of conversion therapy, prohibit various mental health facilities from conducting the practice on minors

— Andrew Cuomo (@NYGovCuomo) February 6, 2016
Mr. Cuomo's plan relies on economic incentives meant to discourage conversion therapy's use on young people. Insurers in New York, for instance, will now beprohibited from covering the cost of such therapy for anyone under 18.
That action — issued through the State Financial Services Department — would be combined with a new regulation from the State Health Department that would prohibit the use of Medicaid to pay for conversion therapy. Centers overseen by the State Office of Mental Health would also be barred from providing conversion therapy to minors, according to the governor's office.
Taken as a whole, the new regulations would severely restrict conversion therapy, which Mr. Cuomo called "a hateful and fundamentally flawed practice" in a statement. […]
Mr. Cuomo's office said on Saturday that the governor believed the financial incentives being offered would effectively end conversion therapy in New York.
HRC President Chad Griffin praised Cuomo on Twitter, saying Cuomo "has been a tireless advocate for equality. Today he again stands up for LGBTQ people across New York."
.@NYGovCuomo has been a tireless advocate for equality. Today he again stands up for LGBTQ people across New York. pic.twitter.com/dz9oGQUVYK

— Chad Griffin (@ChadHGriffin) February 6, 2016