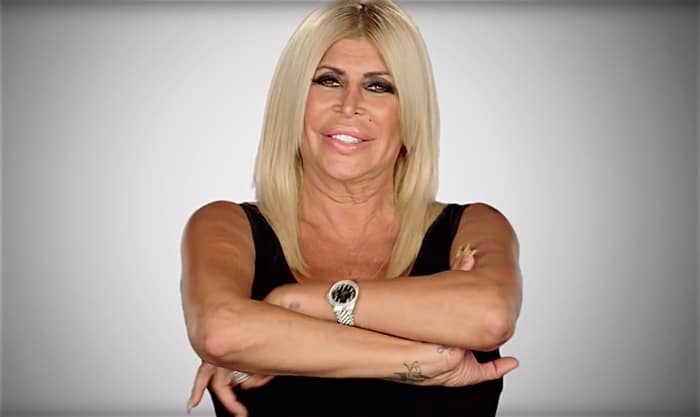 Mob Wives star Big Ang, aka Angela Raiola, has died at 55 after battling stage 4 lung and brain cancer, her rep confirmed via Twitter early Thursday morning after reports that she had died were claimed to be false on Wednesday night.
Said Vinnie Modugno on Twitter:
"It is with sad regret that we inform you that at 3:01 a.m. Angelia Raiola peacefully ended her battle with cancer, and was called home. She was surrounded by nothing but love from her immediate family, and the closest friends. YOU, (her fans) were some of the most special people in the world, and she loved you immensely. Thank you for your love, prayers, and unconditional support of Angela right to the very end. She truly went out richer than any monetary value could ever amount to."
Modugno said that the family asked for privacy and said her Twitter account would remain open as a tribute.
This is @vinniemedugno on behalf of the family of Angela Raiola, please see below: pic.twitter.com/wiuPApr9Lw

— Angela Raiola (@biggangVH1) February 18, 2016
Raiola, a professed fan of plastic surgery, also was vocal about her love for LGBT people:
"I love the gay community," she said in an August 2012 episode. "I love them and they love me. We have a special relationship, we both have an obsession with clothes and shoes."
She spoke to the Windy City Times in 2013 about a gay night she had launched at Staten Island bar The Drunken Monkey, which she managed: "Gays like to party and so do I, that's for sure. Where can you have more fun than with the gays? The bar is on a main street, so there are no houses nearby. We get a lot of gay people and everybody loves me!"
She was also a supporter of marriage equality: "I'm a big supporter. Have your wedding parties at my bar!"
After co-starring in the off-Broadway play My Big Gay Italian Wedding in 2013, she also helped a gay fan propose to his boyfriend of eight years in Central Park: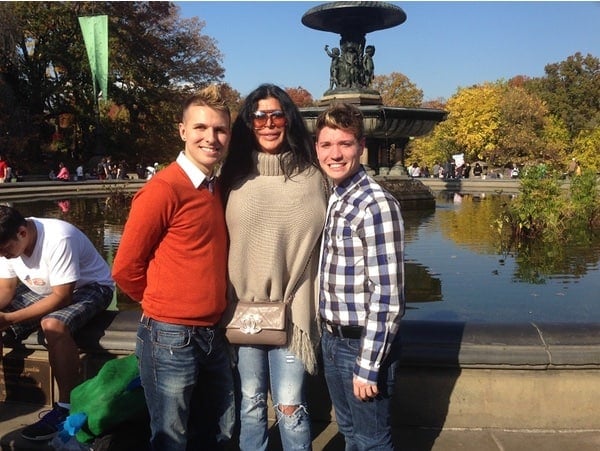 Watch Raiolo speak about her cancer diagnosis with Dr. Oz: