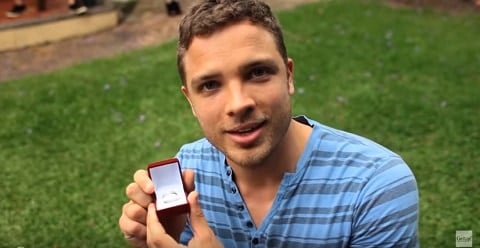 In an open letter, 40 Australian religious leaders have urged the government to call off a public vote on same-sex marriage, citing fears that it could "alienate LGBTI individuals within religious communities."
Arguing that such a vote could "distance leaders from lay people" and "marginalise faith communities," the letter goes on to say that "LGBTI Australians will face an angry, drawn-out debate, one likely to multiply existing disadvantages and stigma."
According to Buzzfeed, the letter suggests that the government instead "allow marriage equality to be resolved by a vote in parliament as soon as possible."
While a public vote on gay marriage is opposed by the Labor party, the Greens and Australian Marriage Equality, is has found support from anti-marriage equality groups including the Australian Christian Lobby (ACL), the Australian Marriage Forum and Marriage Alliance.
Earlier this week we reported ACL head Lyle Shelton said that one of the reasons he opposes gay marriage is that people might assume he's gay.
Watch GetUp! Australia's "It's Time" marriage equality video below.