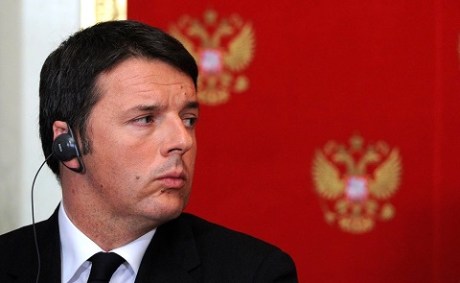 Italian Prime Minister Matteo Renzi has stripped out all provisions on stepchild adoption from of a proposed gay civil unions bill only days after vowing that he and the country's Democratic Party (PD) would not remove those provisions. 
Specifically, the provisions would have allowed individuals in same-sex partnerships to adopt their spouse's children.
Renzi's about-face on this issue comes as he has struggled to move his civil unions law through parliament and make good on his campaign promise to provide some modicum of state recognition to same-sex couples. Italy is currently the only western European nation that does not have any laws on the books affording recognition or spousal rights to same-sex couples.
In his attempt to pass a civil unions bill, Renzi has gone up against both members of parliament and the Roman Catholic Church which remains fiercely opposed to providing legal recognition to same-sex couples.
A clause giving unmarried couples limited opportunities to adopt their partner's children was the most fiercely contested part of the bill, opposed by Renzi's main coalition partner and many members of his own party.
Gay rights group Famiglie Arcobaleno (Rainbow Families) said the decision to remove the adoption rights from the bill was "unacceptable" and amounted to the "emptying out" of a bill that already a modest compromise [sic].
Critics say the so-called "stepchild adoption" provision would encourage surrogacy parenting, which is illegal in Italy.
Renzi said he was ready to put the new version of the bill to a vote of confidence to have it approved in the upper house Senate by Friday, PD senators said.
The bill would then pass to the Chamber of Deputies, where the government has a more comfortable majority.
Rights that will be granted to same-sex couples by the proposed bill include allowing couples it take each other's names and to inherit pension rights.