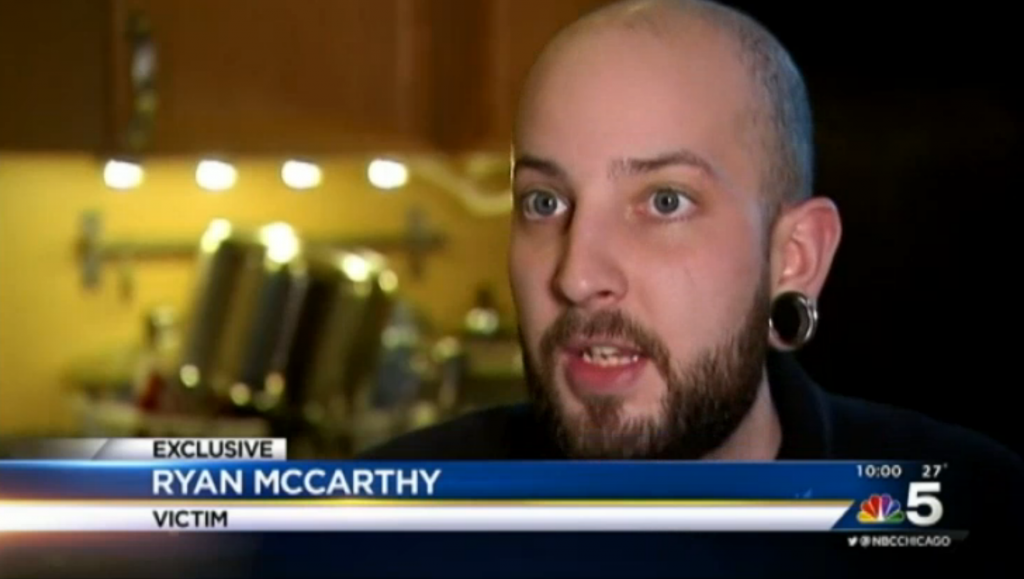 A gay man says he was brutally attacked by another passenger in a hate crime late Friday on a Chicago Transit Authority train.
Ryan McCarthy (above) says the other passenger attacked him after he sat down next to the man on the train on CTA's Red Line, pushing him out of his seat and onto the floor.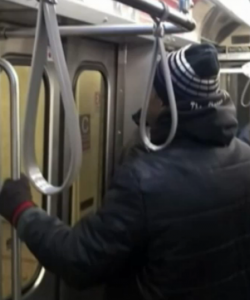 After McCarthy stood up, the man began punching him in the face and didn't stop until other passengers formed a barrier between them.
"I didn't touch him, didn't look at him, didn't make eye contact. That's why it was such a huge surprise to me," McCarthy told NBC Channel 5. "It was so hateful, such a hate crime. All I did was sit next to this passenger on this train. Immediately he pushed me off and started punching me in the face. So unexpected."
McCarthy managed to capture a photo of the suspect (right) on his cell phone before the man got off the train at Clark/Division.
Van Sewell, who witnessed the incident from a few seats over, said he was "scared for myself and everyone else on the train."
CTA issued a statement saying although assaults on its trains are "extremely rare," it takes them "very seriously." CTA and the Chicago Police Department are investigating.
Watch Channel 5's report below.