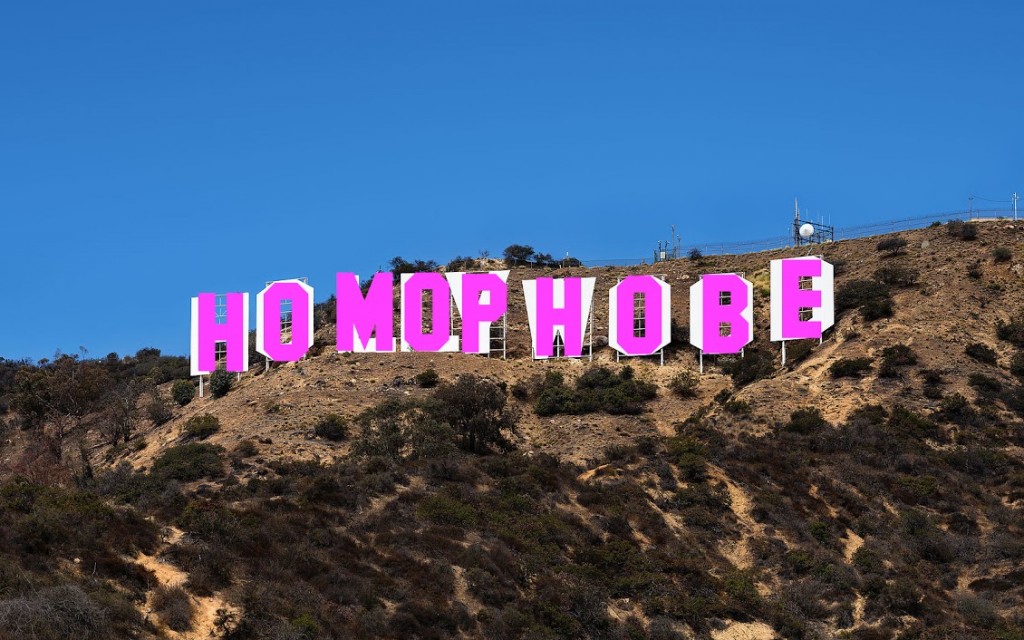 In the wake of the #OscarsSoWhite controversy, the entertainment industry has faced increasing scrutiny when it comes to diversity. What started as a reaction to the Academy of Motion Picture Arts and Sciences' failure to nominate any actors of color for the second year in a row has expanded into a broader conversation about minority representation in Hollywood.
As more voices have emerged in that conversation, additional attention has been paid to the inequity which the LGBT community faces in the industry. While the Academy failed to nominate any person of color this year for an acting Oscar, it also failed to nominate any openly LGBT actors.
Writes Kevin O'Keeffe over at Mic, "Among this year's 20 acting nominees, not one is openly LGBTQ. Yet, three were nominated for playing LGBTQ characters: Cate Blanchett and Rooney Mara as lovers in Carol and Eddie Redmayne for playing a trans woman in The Danish Girl."
And this year is not an isolated year of exclusion for LGBT actors, as O'Keeffe notes:
The last gay nominee was Ellen Page for Juno in 2008, though she didn't come out until 2014. Meanwhile, Leto (Dallas Buyers Club), Christopher Plummer (Beginners), Sean Penn (Milk) and Natalie Portman (Black Swan) have all won Oscars for playing LGBTQ characters in the years since.
Second, in the 10 years since Crash beat Brokeback Mountain for the best picture Oscar, things have improved little for movies about trans or queer characters. Only four movies about LGBTQ protagonists have been nominated for best picture: Milk, The Kids Are All Right, The Imitation Game and Black Swan. (Dallas Buyers Club's protagonist, played by Matthew McConaughey, is straight.) That number looks all the lower in context.
Only four of the 78 films nominated for best picture since 2007 have been about LGBTQ characters. That makes Carol's overall support, but exclusion from the picture and director races, all the more frustrating. What is it about movies about queer characters that prevents the Academy from pushing them over the top?
The Academy did nominate Sam Smith, who is gay, and Anohni, aka Antony Hegarty, who is transgender, in the category of best original song. Anohni is the first transgender person to ever be nominated for an Academy Award. However, Anohni's victory for the transgender community was undercut when the Academy announced she was not invited to perform at this year's Oscars broadcast. Anohni on Thursday said she would not attend the awards, saying that while she understands that she "wasn't excluded from the performance directly because I am transgendered," the experience of being denied to perform at the Oscars alongside the other nominees reminded her "of America's earliest affirmations of my inadequacy as a transperson."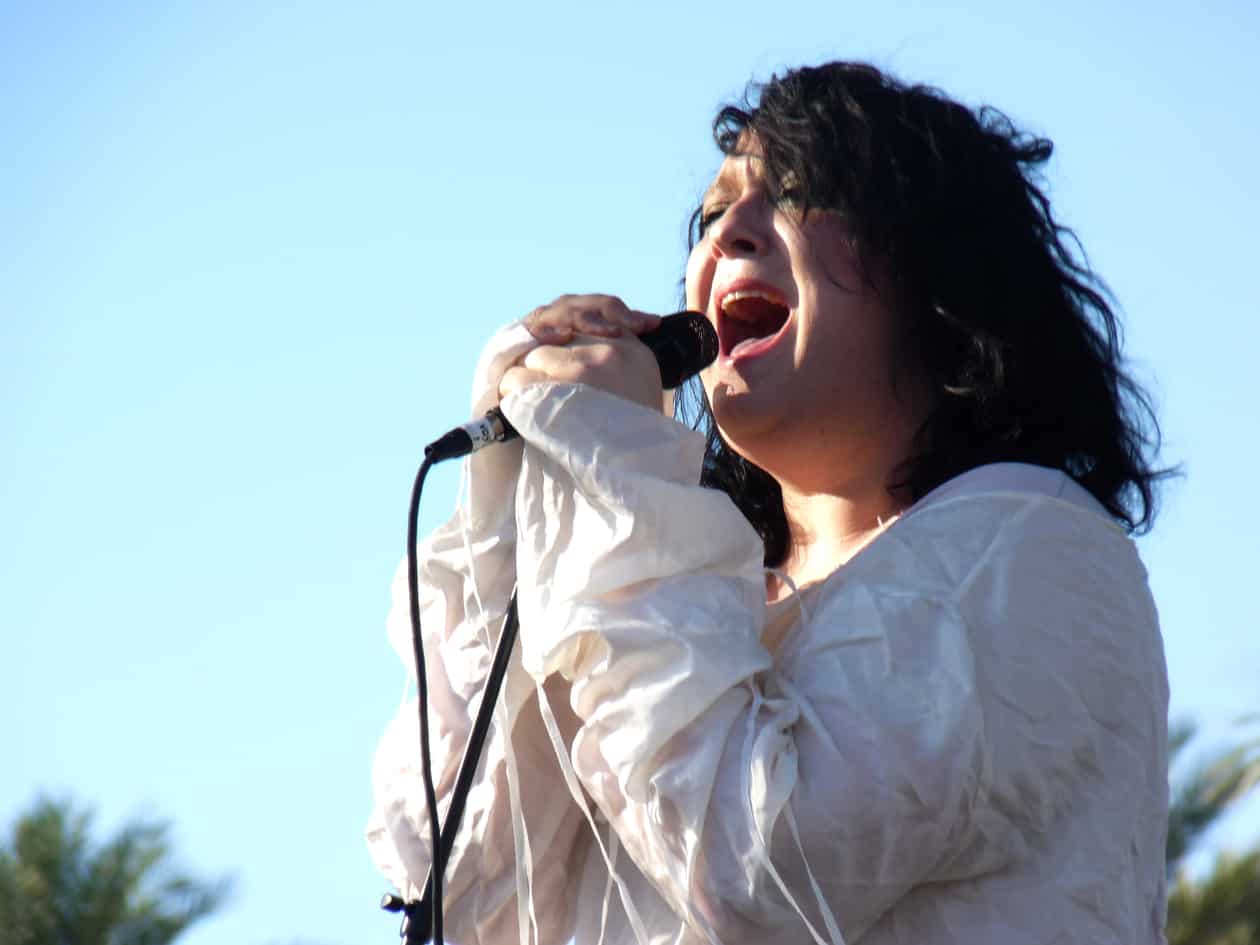 Hollywood, it seems, has a big problem with the LGBT community; one of representation and inclusion. And some of Hollywood's top talent agrees.
Academy Award-nominee Chiwetel Ejiofor recently commented that he thought it was "harder to be gay" than to be black in Hollywood. He told The Times, "Sexuality is still marginalized in a way that is pretty open. I think it's tough."
Ian McKellen went on record saying that the frustration felt by black actors in Hollywood is not so dissimilar from that felt by gay actors. Said McKellen back in January:
"I think you have to live in Hollywood where the Oscars mean so much more than they do elsewhere to understand why people's feelings are running so high, and the fact that black people feel underrepresented in studio movies and big movies…well, it's what women thought for a long time. It's what gay people like myself still think. And it's a legitimate complaint and the Oscars has become the focus of those worries. So I sympathize."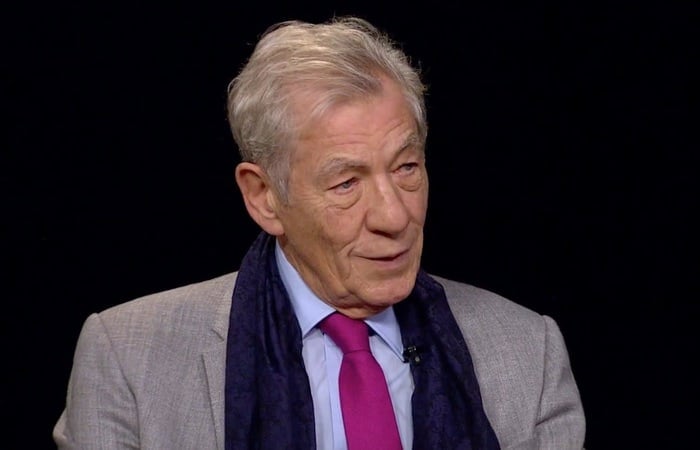 McKellen also pointed out that "no openly gay man has ever won the Oscar" in an acting category. He jokingly mused, "I wonder if that is prejudice or chance." Meanwhile, Tom Hanks, Philip Seymour Hoffman and Sean Penn have all won Oscars for playing gay men. "What about giving me one for playing a straight man?" McKellen asked. McKellen has had an Oscar speech in his pocket twice at the Academy Awards that included a shout out to being the "first openly gay man to win the Oscar." That speech had to go back in his pocket both times.
Oscar-nominated Ellen Page has also spoken out, discussing the different reality she has faced since coming out in Hollywood:
"I have four projects coming up – all gay roles. People ask if I'm concerned about getting pigeonholed. No one asks: 'Ellen, you've done seven straight roles in a row – shouldn't you shake it up and do something queer?'
There's still that double standard. I look at all the things I've done in movies: I've drugged a guy, tortured someone, become a roller-derby star overnight. But now I'm gay, I can't play a straight person?"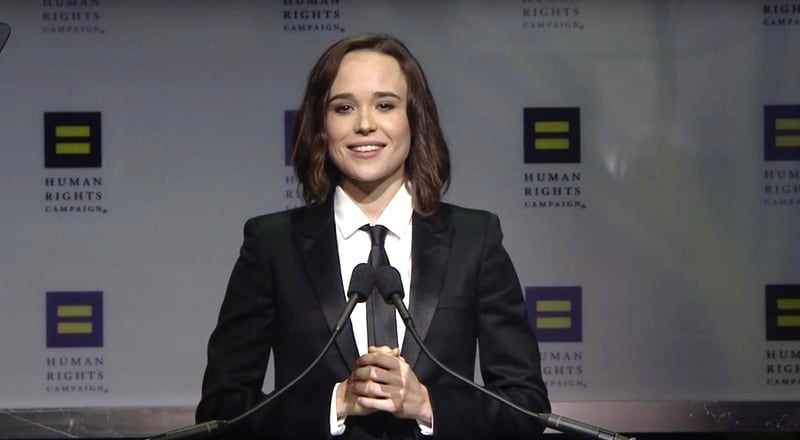 On the opposite end of the spectrum, there have long been voices like that of actor Rupert Everett who have suggested that actors should stay in the closet for the good of their careers. And while Everett has rightly been blasted for those remarks, a new study released in just the past few days from USC's Annenberg School of Communications and Journalism hints at why Everett may have given that advice. Rolling Stone recaps the alarming findings of LGBT underrepresentation in Hollywood which it calls a "straight, white, boys' club":
"The Comprehensive Annenberg Report on Diversity" analyzed 109 major studio films from 2014 and 305 "scripted, first-run TV and digital series" spanning 31 networks and streaming services from September 2014 to August 2015, according to AP. The study considered over 11,000 speaking characters for gender, race, ethnicity and LGBT status; around 10,000 directors, writers and series creators, along with over 1,500 executives, were also examined. Ultimately, the report determined that "the landscape of media content is still largely whitewashed."
Studying 414 films and shows, the study found that only one-third of speaking characters were female, with only 28.3 percent from minority groups and a mere 2 percent as LGBT-identified*. Only seven of the overall 11,306 speaking characters were transgendered – and four of those came from the same series.
*[emphasis added]
Add to these empirical findings of Hollywood's stunning underrepresentation of LGBT people in film and television the troubling narrative of what it's like to be an LGBT actor in Hollywood, an experience marked by two common predicaments as outlined by both McKellen and Page above: 1) as McKellen points out, straight people often get cast in LGBT roles, especially high profile ones; 2) as Page points out, many LGBT actors are pigeonholed as only being able to play gay because they are gay. So the combined result is that LGBT actors are vying for dramatically fewer roles than their straight counterparts and simultaneously competing not only with all the other marginalized LGBT talent but also with straight performers as well. To rub salt in that already festering wound is another reality LGBT actors experience in Hollywood: when straight actors get cast to play gay characters, they're called brave; when gay actors get cast to play straight characters, they're called lucky.
On a personal note, I would like to add that much of what the statistics and stories shared by LGBT people in entertainment about Hollywood's LGBT inclusivity problem rings true for me as someone who has worked in various roles in "the industry." While there are voices of support in many corners—individuals who champion LGBT actors, business professionals and stories— the overarching hegemony is one which does not value actors coming out as L, G, B or T, marginalizes and pigeonholes actors who are out, and ghettoizes LGBT stories, treating them as universally "edgy", "controversial", "risky" and "dangerous."
Homophobia is something that few in Hollywood are willing to discuss. That may seem ironic given that Hollywood is not exactly free of LGBT people (how many times have you heard right-wing nuts foam at the mouth about gay Hollywood?) Yet the silence around Hollywood's homophobia problem is deafening. Even those who have been victims of the industry's anti-gay bias are often not willing to discuss it, name it, or call attention to it for fear that doing so will hurt their careers. And as for everyone else, many want to focus on turning a profit over advancing a "cause". As Tim Teeman writing for The Daily Beast put it, "like the institutionalized racism the lack of black Oscar nominations revealed, the lack of openly gay actors and gay-themed films [over the course of recent years] shows Hollywood's institutionalized homophobia—an institutionalized homophobia that gay men and women preside over themselves to turn a profit." That is how insidious homophobia is in Hollywood. It seems to me that the LGBT community in Hollywood is suffering from Stockholm Syndrome.
[Top photo by Thomas Wolf via wikimedia commons]