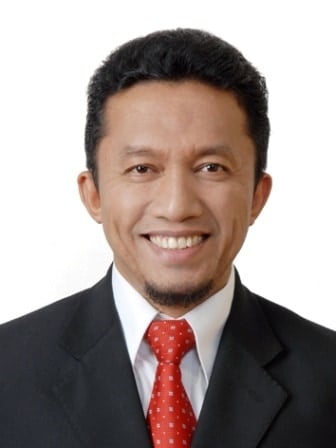 A former Indonesian cabinet minister and current member of parliament tweeted on Friday that gay people should be put to death because homosexual acts go against the teachings of the prophet Mohamed.
Former Information and Communications Minister Tifatul Sembering wrote, "A saying of the Prophet [Mohamed]: Whomever you find committing the acts of the community of Lot (homosexual) should be put to death."
Indonesia's population is over 87% Muslim according to a 2014 estimate.
Sembering later deleted the tweet in response to online criticism. A few people, including religious studies scholar Akhmad Sahal, suggested Sembering was importing the rhetoric of ISIS, which has publicized the execution of many alleged gay men that it justifies with this same passage of scripture, to Indonesia.
That criticism was leveled on Twitter. One tweet read:
"it is very dangerous using one two hadits to sentence someone to death and ignoring general principals of syariah. ISIS does this!"
BuzzFeed also reports that a local paper claimed Sembering had been "bullied" for his anti-gay views. Sembering went on to tweet "that he had been silenced." He followed that up with a Twitter poll in which he asked, "What should we do if there are parties who claim that conveying the Quran and Hadith is hate speech?"
Sembering's hate-mongering comes just days after Indonesia's defense minister threatened "warfare" against what he called a "threatening" gay community.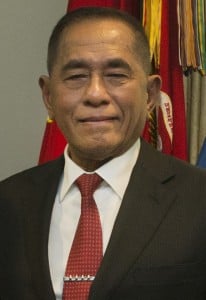 ABC News reports:
Hardline Defence Minister Ryamizard Ryacudu this week labelled the influence of the gay community "a threat" and said fighting it was akin to "a kind of modern warfare".
"It's dangerous as we can't see who our foes are, but out of the blue everyone is brainwashed," he was cited as saying by news website Tempo.
In case these two incidents weren't troubling enough, they follow a spate of other recent events that suggest the gay community in Indonesia is under attack from its own government.