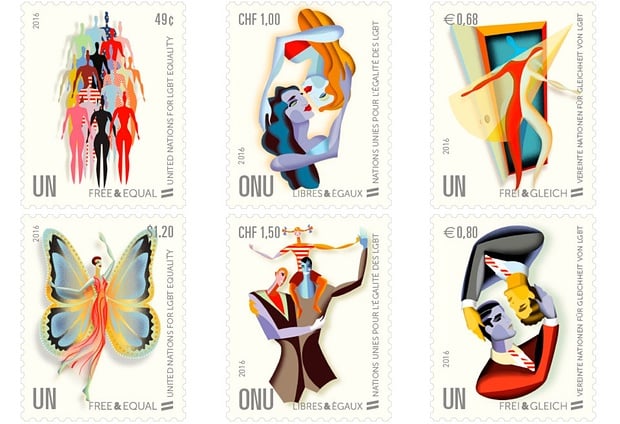 The United Nations has issued six colorful new postage stamps designed by artist and UNPA art director Sergio Baradat which celebrate the diversity of LGBT rights.
The stamps were unveiled in a ceremony at the UN general assembly building that included a performance by the New York Gay Men's Chorus.
"We need to change attitudes to one of acceptance," said Stephen Cutts, UN assistant secretary general. The stamps support the UN human rights office's Free & Equal campaign, which aims to promote fair treatment of the LGBT community.
It is the first time the UN has issued LGBT-themed stamps.