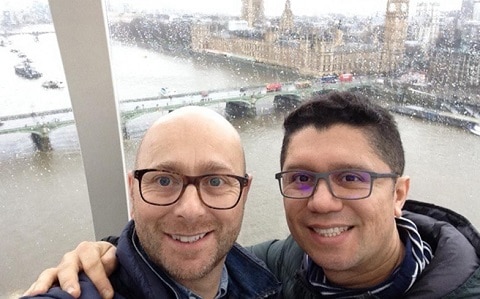 A man who sustained life-threatening injuries in a vicious attack in London, England has said he was targeted because he is gay.
Odacilio Moran (above right, with partner Tim Sheppard) who suffered a brain bleed, fractured facial bones and damage to his throat, was put in a medically-induced coma for 10 days following the November 2015 attack.
Moran told the Evening Standard he has "always known in the back of my mind that homophobia was the main motivation because they somehow found out I was gay."
Describing the assault, he said he got talking to two men who invited him for a drink:
"So we're having a beer and then they say, 'let's go somewhere else.' We ended up taking the train to East Ham, where we visited a park and they gave me more beer. After that I pretty much don't remember anything."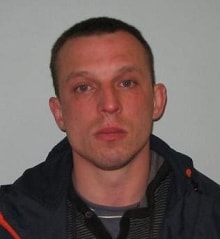 Moran collapsed on a train platform earlier this month. Doctors now fear he may have epilepsy brought on by his brain injuries.
Kamil Radkiewicz (right) pleaded guilty to attempted murder and was sentenced to more than 16 years in prison. Police believe that Radkiewicz's accomplice Norbert Krzysztof Borysiewicz (26) may have fled the UK.
(Images via Facebook/Met Police)