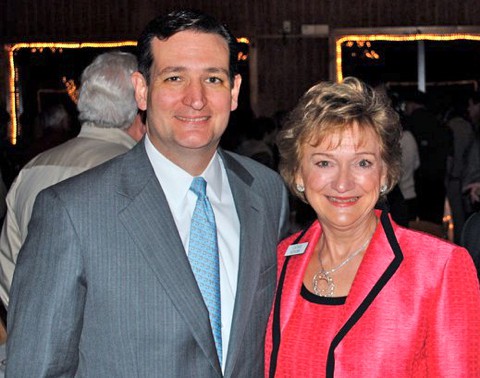 Anti-LGBT activist Cathie Adams, president of the Texas Eagle Forum, says the state Republican Party's decision to allow an LGBT-sponsored booth at its state convention is scaring away parents and grandparents from the event.
For the first time in its history, the Texas GOP voted to approve a booth sponsored by an LGBT group at the convention in Dallas this May, according to a report from The Texas Observer. The booth will be sponsored by Metroplex Republicans of Dallas, which was founded by gay former members of Log Cabin Republicans in 2011.
The Texas GOP denied a booth request from Log Cabin this year, saying the Metroplex Republicans booth was approved because the group's website doesn't advocate for LGBT rights and its members have pledged not to do so during the event. But Adams, who's running for vice chair of the Texas GOP at the convention, isn't happy.
"Some are even claiming, 'Oh, we really didn't know,,'" Adams told AM 740 NewsRadio in Houston. "Well, unless you live in a cave, you knew exactly who you were giving a booth to."
"People are saying, 'Oh goodness, I can't attend this convention now because I take my children and my grandchildren and I don't want them to be exposed to this,'" she added.
The Texas GOP's rabidly anti-LGBT platform endorses so-called "reparative therapy" and calls homosexuality "a chosen behavior that is contrary to the fundamental unchanging truths that have been ordained by God in the Bible."
Log Cabin Republicans have sought a booth at the convention since at least 1998, when the group's members protested outside the event after a party spokesman compared them to pedophiles and the Ku Klux Klan.
Watch a video about the 1998 controversy below.