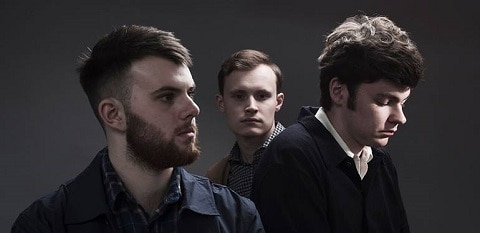 This week in new music: Irish trio Bleeding Heart Pigeons emerge with something entirely original on debut album Its, a Milk 'n' Cookies retrospective and an experiment in sound from Nils Frahm's reformed trio nonkeen.
---
Bleeding Heart Pigeons – Is | @BleedingHeartPS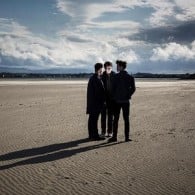 If it's produced by David Wrench (FKA Twigs) you'd be right to expect something exceptional and original from new Irish act Bleeding Heart Pigeons.
Apparently conceived in a farmhouse in the middle of nowhere in the west of Ireland, "Is" aims to transcend influences in favor of something fresh. It succeeds in spades.
From their earliest released track "Visiting Myself in Hospital," it was clear that the trio were intent on following the beat of their own drum. The effervescent opening guitar work on that track echoed to a degree the best of New Order but that gave way to a timelessness evoking one of the band's seeming obsessions – glorious isolation – via the early experiments of Orchestral Maneuvers in the Dark.
The lads do have something of a tendency towards longer tracks – at 13 tracks, Is weighs in at 74 minutes. However, what could be a potentially meandering mash of ideas is a perfect distillation of ideas spewing forth. Many of the songs build to something of a frenzied climax which sets the band squarely above the relentlessly cool concerns of the likes of Halls and James Blake.
Possibly the center-point of the album is the wonderful "Song With No Meaning," a track with a huge presence both in terms of intent (check out that guitar squall and drummer Brendan McInerney's unbridled outburst at 2 minutes) and…well….meaning.
A truly exceptional debut.
---
Milk 'N' Cookies – Milk 'N' Cookies Boxset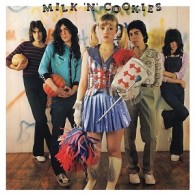 A few weeks back we reviewed Look Around, a compilation of tracks by 80s/early 90s indie act Beat Happening. As under the radar as you can get, Beat Happening were the almost-rans who nonetheless continue to wield their enviable influence to contemporary indie upstarts like Speedy Ortiz,
Similarly under the radar we now have a boxset from New York indie pop/pre-punk act Milk 'N' Cookies, perhaps the epitome of a band that really should have been huge but somehow failed commercially. With the androgynous vocals of Justin Strauss, think Marc Bolan with a more mainstream pop sensibility.
Containing a best of with a demo and a band practise, there's a lot here to not bother with. The demo is charming but so low-fi as to become irritating. Likewise the band practise session is a bit if an anti-climax but "Stuck on a Star" is a perfect accompaniment to "(Dee Dee) You're Stuck on a Star," probably the band's best known song which concerns a starstruck girl groupie who can't get up enough interest to see a small time band like Milk 'n' Cookies live.
---
nonkeen – The Gamble | @nonkeen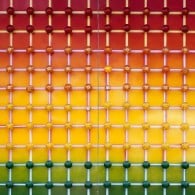 nonkeen was a 90s German experimental trio that included Nils Frahm who has since gone on to forge a successful career with a variety of instrumental albums that include improvised piano recordings to 2013's explosive Spaces.
The Gamble is essentially a repurposing of nonkeen tracks that Frahm and bandmates Frederic Gmeiner and Sebastian Singwald have sometimes straight recorded over using apparently the same or similar instruments that were used for the original recordings. Given that, the album is probably – for the musicians – as much about technique as the music itself. That may sound a little bit out there for the average listener but Frahm fans (like me) will revel in his early influences and the extent of his reach on current deconstructed jazz outfits like GoGo Penguin and the sublime Dawn of Midi.
[bandcamp width=100% height=120 album=3748456990 size=large bgcol=ffffff linkcol=0687f5 tracklist=false artwork=small]