This week in new music: Tindersticks still refuse to make a bad move on their 10th studio album, Shearwater concern themselves with the big questions on an almost-rock ninth album and Irish guitarist Cian Nugent surprises on an eclectic collection of tracks with actual lyrics.
---
Tindersticks – The Waiting Room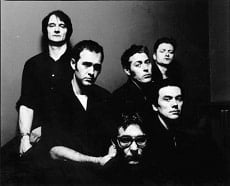 Much like Yo La Tengo, Tindersticks are one of the few alternative acts out there that have persevered over decades with great critical success accompanied by more than a little commercial appeal while remaining stubbornly under the mainstream radar.
Together for 25 years, The Waiting Room is English act's 10th studio album. Also like Yo La Tengo, over the decades Tindersticks have retained a sound that is always unmistakably their own and that consistency remains on The Waiting Room.
The standout track from the album is probably "We Are Dreamers," a collaboration with Jehnny Beth from Savages.
As ever an album for incurable romantics, the usual Tindersticks concerns are injected with a louche appeal that can't be matched.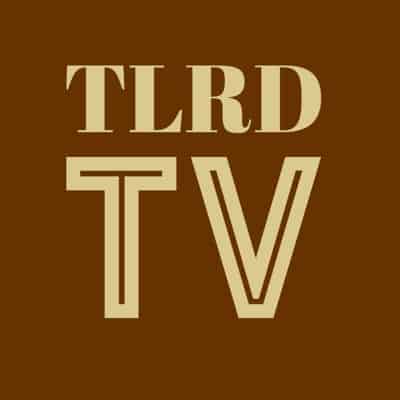 ---
Shearwater – Jet Plane and Oxbow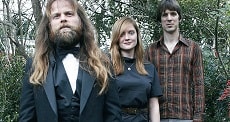 Continuing the elder statesman of alternative music theme, Texas-based act Shearwater (above and right) return with their 9th studio album.
Described by singer Jonathan Meiburg as a sort of "protest album," Jet Plane and Oxbow has an advantage over Tindersticks in that it is – as ever – more accessible to the extent that some of the songs sound almost like a better U2 or a younger Depeche Mode coupled with the soaring theatrics of a darker Coldplay.
The protest part of the album is concerned with the ills of modern society, many of those addressing the problems facing America and its inhabitants.
Our dull silence, our disconnected lives
Pull out the lightning dust
At the mention of his name
Shake the memories off, hide the evidence under
Piss on the world below
Like a dog that knows its name
Where are the Americans?
Still under the radar, Shearwater deserve greater acclaim. Alas that's unfortunately unlikely at this stage of their career.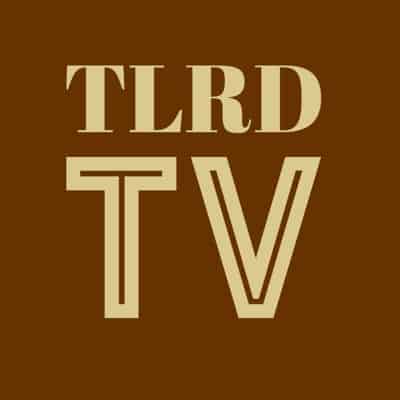 ---
Cian Nugent – Night Fiction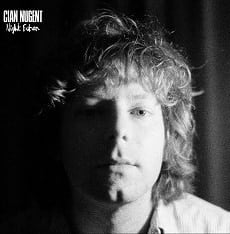 On his third album Night Fiction, Irish guitarist Cian Nugent makes something of an about turn from his earlier instrumental work.
2013 album Born With the Caul featured three rather ponderous instrumental tracks over 45 minutes. The 23-minute "Houses of Parliament" for example was something that you just couldn't get your teeth into at any point traversing as it did a variety of styles, from prog rock to Velvet Underground-style madness.
Despite retaining the tendency towards multiple styles in one song, the seven-track Night Fiction – at an entirely palatable 28 minutes if you discount the 17-minute closer "Year of the Snake" – is a much more tempered affair. Although encompassing the likes of bluegrass and yes, a touch of VU, this set of essentially singer-songwriter tracks demonstrates a likability that was – for me anyway – entirely missing from his sprawling previous efforts. Unexpectedly, "Year of the Snake" is the epic standout track of a sometimes irritating album.