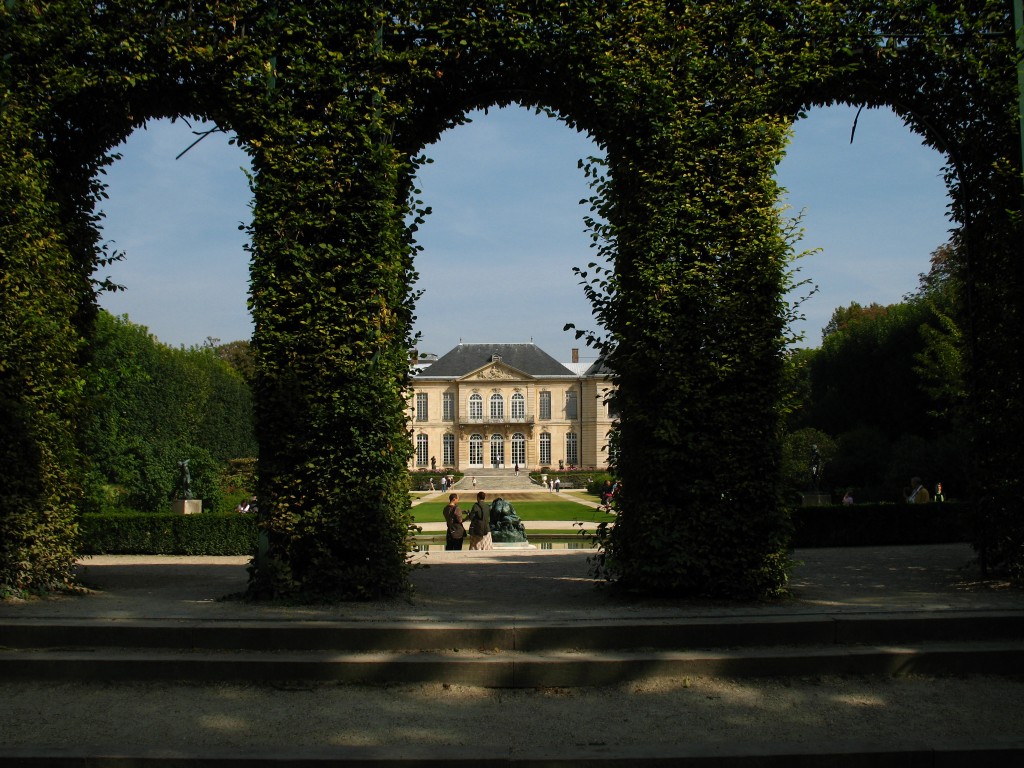 We recently returned from a whirlwind trip to Paris, and have a lot to report. In a giant middle finger to the terrorists who'd have Parisians cowering in their homes, the city is defiantly hitting new hot spots in Paris now. Here we report on a dozen of them. Next week we look at dining and after we know you'll be eager to visit the City of Light and we'll hook you up with a slew of cool new hotels.
Paris is the city that taught the world how to eat, how to love, and how to look good doing it. But don't go expecting it to rest on its laurels. It's also a city of reinvention. Few cities are as forward thinking and creative; few shed their skin as often. In Paris, there is always a new restaurant, a new neighborhood, a new must-see installation, a new museum, boutique or a new public transport option (voila Autolib', a system of self-service electric cars!). A global-leader in art, food, fashion, and architecture, the city inspires the vast landscape of global metropolises, and lets them steal its ideas, because Paris is already on to the next one. Here are a dozen cool things we enjoyed. In the next week our picks for dining and accommodations. Get ready to go to Paris now.
NEIGHBORHOOD
SoPi (South of Pigalle)
Because Pigalle's edgy, hipster takeover of the Paris social scene wasn't enough, there's now a new 'hood in town making waves, called SoPi, or South of Pigalle, just north of Montmartre, which is somehow even-hipsterier (if they can make up acronyms, we can make up words).With a classic, no-frills bistro like Le Sans Souci, or the brothel-turned-Tiki bar, Dirty Dick, this new district is gritty and unpolished, like the New York of the '70s, but with some quiet escapes, like Artisan, the just-opened cocktail bar off a lovely side street.
CULTURE
Musée Picasso
The Musee Picasso is one of the city's premiere art spaces, located in the Marais, and recently re-opened after five years and a $70 million renovation and expansion. The new and improved space has tripled in size to nearly 58,000 square feet. The museum houses the most originals of Picasso's work, with more than 5,000 pieces donated by the Picasso family after his death.
Rodin Museum & Palais de Tokyo
The fantastic Rodin Museum & Palais de Tokyo has recently reopened. One of the city's great museums, housed in an 18th-century building and specializing in modern and contemporary installation art, also has a very cool and trendy restaurant called Monsieur Bleu. Here you'll find some of Rodin's most famous works, like The Thinker, and a serene sculpture garden.
Louis Vuitton Foundation
Rarely can we say something left us speechless without sounding hyperbolic, but as we strolled through this new museum, we didn't say a word. We just looked in awe and fascination at the art, fashion, and history housed inside this Frank Gehry architectural marvel (the outside facade is almost worth a trip alone!) The foundation provides a shuttle from Champs-Elysees, or you can take the 1 metro to the Les Sablons stop and stroll 10-15 minutes through the Bois de Boulogne to the museum.
NIGHTLIFE/PARTIES
Club Raye
This gay-owned piano bar is a special hidden gem, tucked away on a quiet street near Les Halles, it's an elegant club with great food and wine and a ambience to transport you to another time. Singers will belt out French classics and American Songbook standards, and Open Mic Night is just as fun.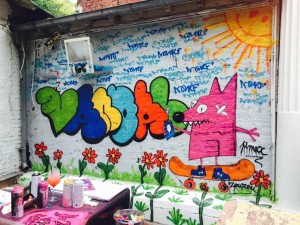 Gay Tea Dance at Le Rosa Bonheur
Owned by former employees of the famous Pulp club this Sunday tea dance located in a charming old building in the Buttes Chaumont Park starts at 4pm. Sing-alongs start at 5pm, it gets wild around 8pm and finishes at midnight. They serve big plates of cheese or charcuterie and tapas. And if you don't know the amazing, historical figure, sculptor, artist and lesbian, Rosa Bonheur, look  her up.
La Sale
This monthly party is held in different venues each time so best to check their Facebook page (and bone up on your French). Four gay guys in their early 30s started it and attract fashionable, wild and very avant garde guys (and gals) who go around dressed up, naked, whatever. Wild, wild, wild!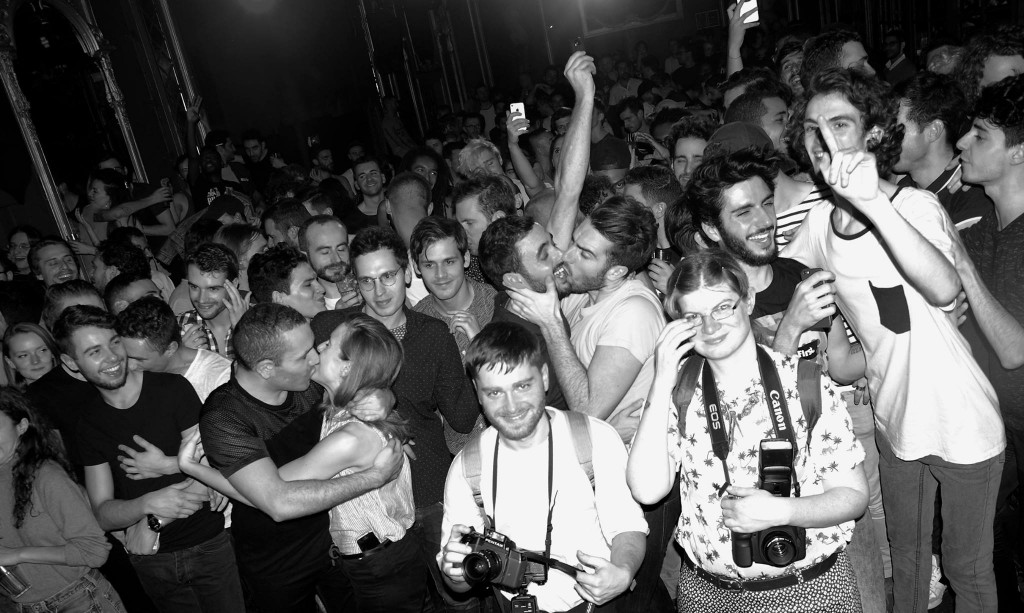 Silencio
This place is still hot after opening four years ago. It's a private, members-only club till midnight, then open to everyone after. The design by David Lynch reflects the fictional club of the same name of the cult flick Mulholland Drive (so be sure to rent that movie before you head here.) This weird and wonderful place has six flights of stairs below ground, '50s furniture and blacked out bathrooms all designed by Lynch. It's not gay but there are a lot of LGBT folks, members and non-members.
SHOPPING
Rick Owens Paris
The Palais Royal is a must stop shopping destination, particularly to check out the fashion at the cult designer's flagship store in the Palais Royal, with an extensive collection of menswear.
L'Eclaireur
L'Eclaireur is the most cutting edge store for menswear and carries most of the top menswear designers mixed with new unknown designers. The Marais shop is half art gallery/half clothing boutique
Le Slip Français
Le Slip Français is a cute underwear boutique by gay Parisian boys sick of buying U.S. and global brands. Their focus is on stylish French designs, mostly based on the colors of the French flag (classic reds, blues and whites). They skew a little pricey (let's call it 35 euros and up) but did we mention the flirty salesmen?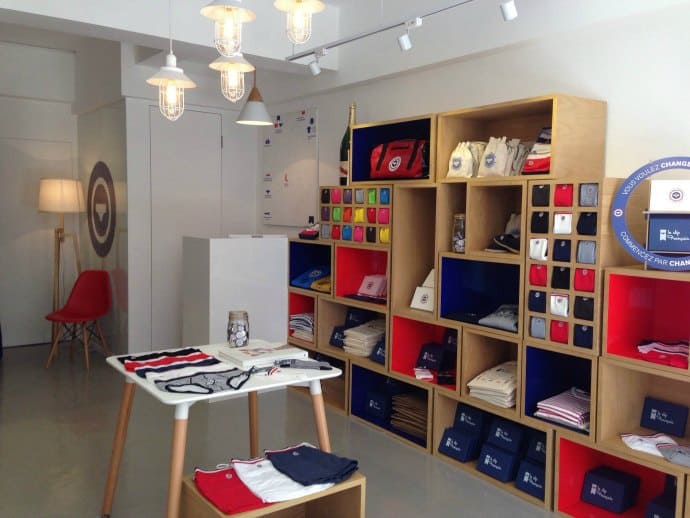 La Maison Plisson
If you think you're in an artisanal grocery store in Brooklyn when you enter here, that's because the owners were inspired by speciality New York City food stores when they opened this spot in early 2015. The had an instant loyal following thanks to the meticulously curated offerings, the country-modern setting, friendly knowledgeable service and infectious energy. The inspiration is from the U.S. but the succulent items (truffles, honey, fruit juices and much more) are from many corners of the French timeless artisanal scene.
For even more gay travel inspiration, trip-planning information, and suggestions for destinations, tours and events, download ManAboutWorld's latest issue. Start planning your next trip now!
This weekly travel column is brought to you by ManAboutWorld, an immersive digital gay travel magazine for iOS and Android devices from Ed Salvato, Billy Kolber, Kenny Porpora, and nearly 75 Global Correspondents. For more recommendations from ManAboutWorld's global gay experts, download our App. There are FREE guides and a 10-issue-per-year subscription-based magazine.
Photos courtesy of: Top: Rodin Museum; Top left: South of Pigalle; Middle, top: Le Sale; Middle, bottom: Le Slip Francais.