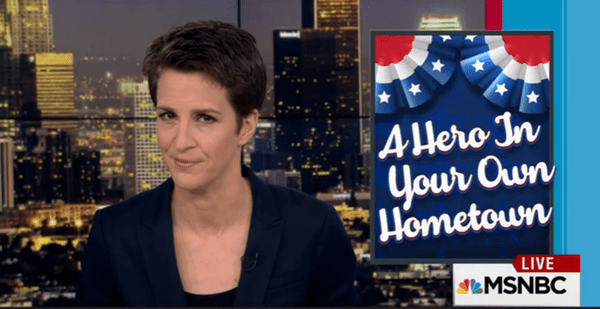 Rachel Maddow on Wednesday dove into the news that The White House is vetting Brian Sandoval, Republican Governor of Nevada, as his pick to replace Antonin Scalia on the Supreme Court.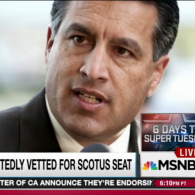 While Sandoval is considered a moderate within the Republican Party–he is not opposed to gay marriage and is also pro-choice–he still falls short of what many liberals and progressives would hope to find in an Obama nominee to the highest court in the land. Said Maddow,
There are lots of reasons why that seems particularly crazy to Democrats. Governor Brian Sandoval of Nevada is a Republican. It's almost unimaginable to imagine a a Democratic president using one of his Supreme Court picks to put a Republican on the Court for a lifetime appointment.
Governor Sandoval substantively is a strong anti-union pro-big-business guy on a Court that is already really starkly anti-union and pro-big-business. Governor Sandoval also has the distinction of having vetoed a very popular bill in his state that would have established background checks for gun checks in Nevada…he vetoed it on the 6 month anniversary of the Sandy Hook elementary school massacre. So there are a lot of things about Brian Sandoval that give Democrats shpilkes.
Maddow goes on to point out that the likelihood of President Obama actually nominating Sandoval to the bench seems slim given that Sandoval does not support common sense gun reform and President Obama has said that he will not be supporting candidates for any office in the US that do no support such reform.
And while the notion of President Obama nominating a pro-gun Republican to the Court may give Democrats agita, as Maddow put it, this prospect was no doubt intended to give more agita to Republicans in the Senate who have vowed to block any Obama nominee to the Supreme Court, especially Senate Republicans who face tough re-election bids this year.
Maddow remarked,
Presumably at least it makes it harder to sustain [an obstructionist] stance when you are talking about blind obstruction like that even for a nominee who is a Republican governor. A Republican Governor who's wildly popular in his home state and who is a Latino at a time when the Republican party, frankly, could stand to stop offending Latinos in this country.
Watch Rachel dig into yesterday's bombshell announcement, below.