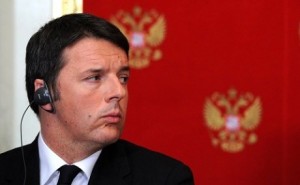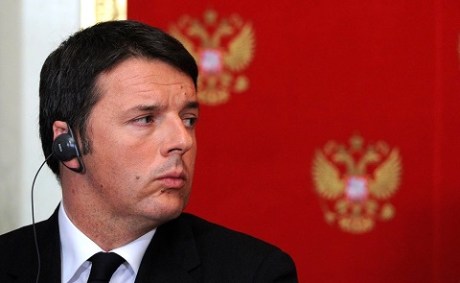 TODAY: Italy's PM Matteo Renzi has called a confidence vote on the civil unions bill: "Constitutional Reforms Minister Maria Elena Boschi told the Senate the government was calling a vote of confidence over the amended legislation which strips out all provisions on adoption rights for unmarried gay and heterosexual couples. The clause giving unmarried couples limited opportunities to adopt their partner's children was the most fiercely contested aspect of the bill and had been opposed by Renzi's main coalition partner and many members of his own Democratic Party…The confidence vote will be held in the Senate on Thursday. If the government wins, as expected, the bill will pass to the Chamber of Deputies where Renzi has a more comfortable majority."
2016 ELECTION: Look who showed up to support Donald Trump in Nevada:
#Trump supporters dressed as KKK outside #NVCaucus location. pic.twitter.com/iPfPcEghqW

— Krystal Heath (@TheFriddle) February 24, 2016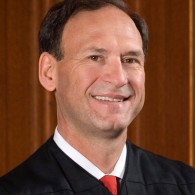 SCOTUS STANDOFF: Samuel Alito files concurrence with Mitch McConnell in a phenomenally inappropriately political statement: "We will deal with it," Alito told an audience at Georgetown Law, pointing out that there is nothing in the Constitution that specifies the size of the court. […] Asked specifically for his opinion on what kind of candidate should be sought as a replacement, Alito demurred. "We don't choose our colleagues. The presidents choose the justices and the judges and the Senate confirms them," Alito said, adding, "I have enough trouble with the questions that I have to decide."
SCOTUS STANDOFF II: MoveOn blasts Republicans with Reagan's words:
APPLE VS FBI: Tim Cook says iPhone backdoor would be the "software equivalent of cancer.": "The only way to get information — at least currently, the only way we know — would be to write a piece of software that we view as sort of the software equivalent of cancer. We think it's bad news to write. We would never write it. We have never written it. And that is what is at stake here."
DEATHS: Dr. William "Bill" Beck, San Diego LGBT civil rights leader, dies at 74: "Dr. William Beck, a leader in the political advancement of the LGBT community in San Diego and a local business owner died on Monday, February 22 at his home in Hillcrest with his husband and partner of almost 40 years David Huskey at his side. Over the last 30 years Bill raised more than $10 million for numerous political campaigns and donated thousands of dollars personally to causes supporting the fight against HIV/AIDS, expanding civil rights and supporting LGBT business groups."
JAPAN: Gay-friendly work policies catching on? "Companies are starting to recognize the value of LGBT people as both employees and consumers, and that's motivating policies aimed at encouraging diversity and inclusiveness."
INDIANA: Evansville passes LGBT rights ordinance: "An Evansville commission will have the authority to investigate claims of discrimination based on sexual orientation and gender identity and enforce a city anti-bias ordinance under a step approved by the City Council. The council voted 7-2 Monday night to give the additional authority to the Human Relations Commission after nearly three hours of public discussion.."
COVERS: Justin Bieber on Clash.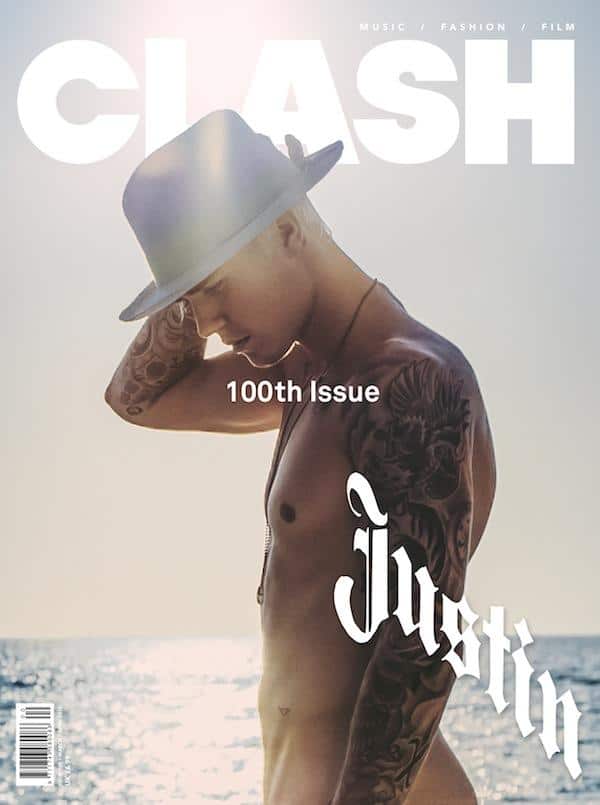 SINGAPORE: Censors cut remarks about gay rights from Ellen interview with Obama: "The censorship of anything remotely neutral or positive about LGBT by Media Development Authority, Singapore has to stop."
CHINA: Censors take popular gay drama off the air: "The 15-part drama, which follows the lives of four gay high school students, has apparently been deemed unfit for viewing just three episodes before the first-season finale. The show's producers, who have not given any official reason for why it was pulled, say it garnered 10 million views the day after its initial release. It was apparently the second most watched show on iQiyi, China's leading commercial online film and television portal."
IN-FLIGHT MEAL: Chris Pratt is on a protein diet: "Thank you Delta Airlines for the free lunch of seven hard boiled eggs. I hope you're down with farts on your plane. #HotSnakesOnAPlane Did you know that you technically can not smell farts in space? Which if I'm not mistaken is where the planes go. So as long as I don't do it before we break through the atmosphere and into deep space on this delta flight we'll be fine. #guardiansofthegalaxy2#BackToTheGrind"
TRASH THURSDAYS: Castro Garbo by Paul Freeman.
https://instagram.com/p/BCNXVGTvtuP/?taken-by=paulfreemanphotographer