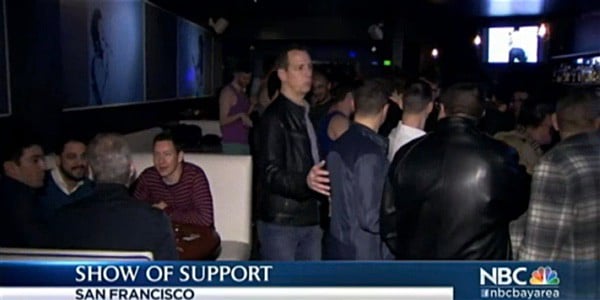 Members of San Francisco's 'Gay Mafia' headed to the HiFi Lounge in the city's Marina district for a visibility event after a man was attacked outside the bar over Super Bowl weekend because he is gay.
Said Jeffery Lafayette in a video that went viral:
I was gay bashed in San Francisco. They spat on me and kicked me as I screamed for help… all because I decided to wear white pants. And I don't think it had anything to do with Labor Day. I am covered in bruises, some blood, and tear stains. But no matter how hard they hit, no matter how cruel life will be, you must always GET UP! And continue to love and smile! Never forget to SMILE.'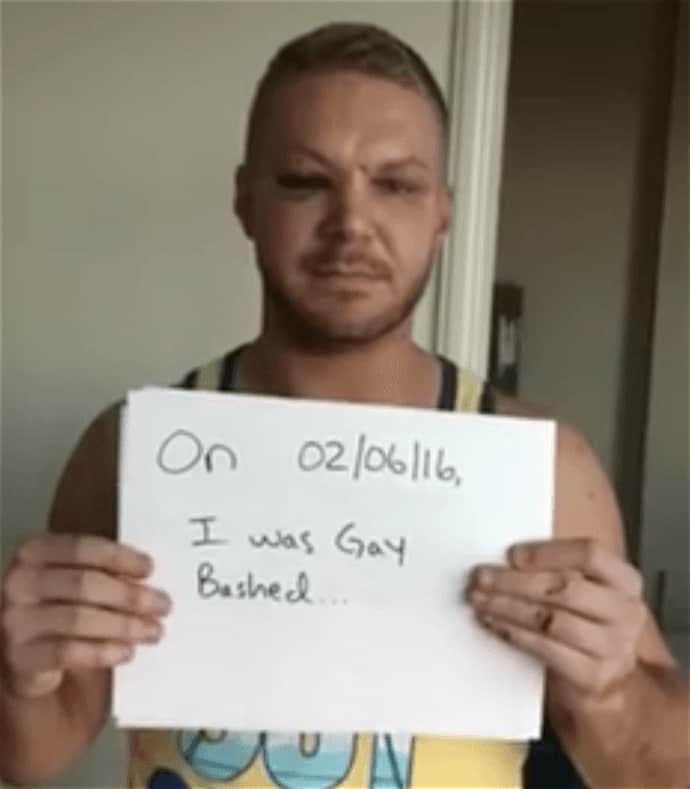 SFist reported additional details on the attack:
Lafayette says there was a group of "20 straight guys" who were the perpetrators, and a witness, his friend Ryan Eick confirms that Lafayette fought back. Also, he says, "No police were called. Guaranteed the people who started the whole thing were from out of town and here for the super bowl and don't realize it's a hate crime to gay bash." The exact location of the crime remains unclear.
On Friday, supporters of Lafayette went to the HiFi Lounge in a show of solidarity and force, and to make a statement that violence against gay people will not be tolerated in any neighborhood.
Watch NBC Bay Area's report: