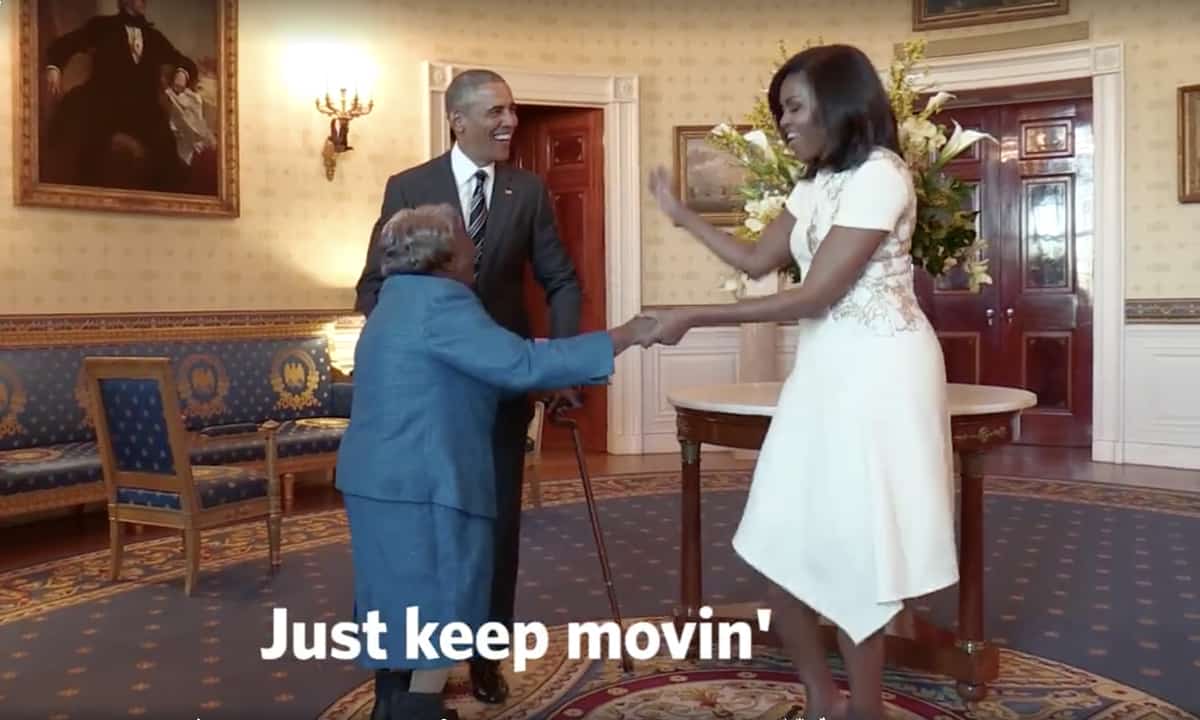 106-year-old Virginia McLaurin had a dream to visit the White House and meet the Obamas.
On Sunday, as part of a celebration of Black History Month, she did just that, and the meeting was dance-worthy, according to the video shared by the White House.
"Hi!", McLaurin screamed as she was introduced to the President, "It's an honor, it's an honor."
Obama then introduced her to Michelle. "She's 106."
"No you are not!" exclaimed FLOTUS.
Then McLaurin began dancing with the First Couple.
"I thought I would never live to get in the White House," McLaurin added. "And I tell you. I am so happy. A black President. And a black wife. And I'm here to celebrate black history. Yea! That's what I'm here for."
[fbvideo link="https://www.facebook.com/WhiteHouse/videos/vb.63811549237/10154121494004238/?type=2&theater" width="480″ height="400″ onlyvideo="1″]