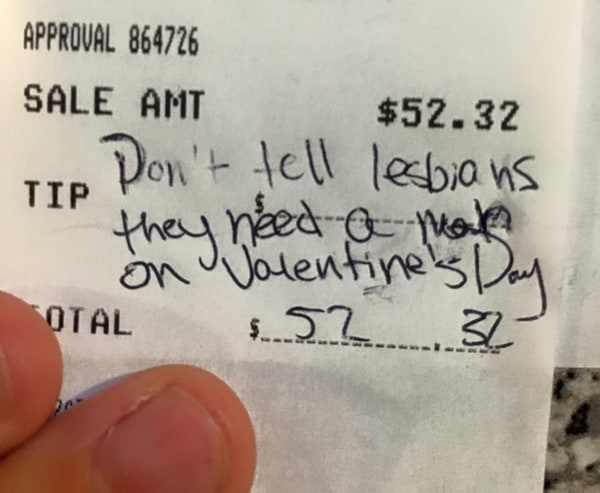 A lesbian couple who went to Asahi Japanese Steakhouse in Lafayette, Indiana for a Valentine's meal this month were instead served up some homophobia and sexism from the chef.
Writes Ellie Parker in a Facebook post:
I'm not normally one to complain on social media, but the service I had at dinner tonight warrants a little complaining. I took my girlfriend out to Asahi, in Lafayette, for our first Valentine's Day together. Our chef came to grill our food for us and was asking everyone if the person with them was their boyfriend or husband. He got to my girlfriend and I and asked where our valentines were. We told him we were each other's valentines. We were holding hands mind you. Clearly a couple. He proceeds to say "well it is legal, but it's such a waste to not have a man." Later he continues to insult our relationship by saying he could come home with us to "heat things up." I am appalled that I would receive this kind of treatment. I cannot believe I paid over $50 to have my relationship insulted and sexualized.
The couple left a statement in place of their tip:
"Don't tell lesbians they need a man on Valentine's Day"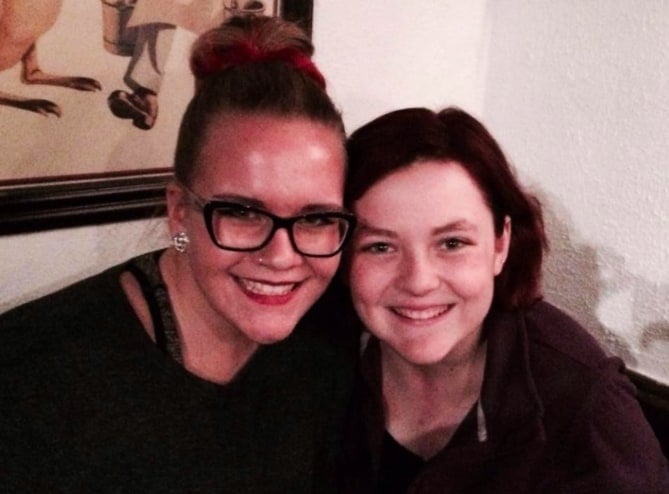 Parker's mother followed up her post with a comment on how the restaurant has responded to the attention they've since received:
UPDATE: The restaurant would only refund her money if she removes her post. I'm proud that my daughter knows that no amount of money is worth compromising her values or hiding the truth!!
(h/t grub street)