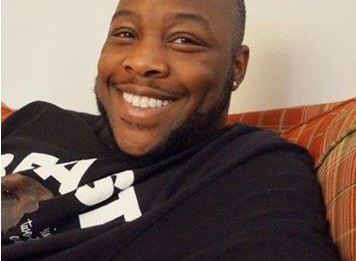 It's been a tragic start to 2016 for the transgender community in Texas.
First, Austin recorded the nation's first reported murder of a trans person in 2016, when Monica Loera, a 43-year-old Latina, was shot to death on Jan. 22.
Three days before Loera's murder, 26-year-old black trans man Nino Jackson (above) disappeared in Dallas. Police in the suburb of Rowlett found Jackson's abandoned vehicle on the side of a highway bridge spanning a large lake, and his body was pulled from the water three weeks later. A spokesman for the Rowlett Police Department told Towleroad that Jackson suffered from depression and is believed to have committed suicide by jumping from the bridge. A public memorial service for Jackson was held at an LGBT-affirming Dallas church Monday night.
Then, last Friday, the body of black trans woman Veronica Banks Cano (below) was found in a bathtub at a motel in San Antonio, OutinSA reports. Authorities said Cano was fully clothed in the tub with some water, according to KABB-TV. There were no obvious signs of trauma, and police are questioning others who were in the motel room.
A spokesman for the San Antonio Police Department said Monday that autopsy results will determine Cano's cause of death, and any charges are pending further investigation.
A GoFundMe page was started to cover Cano's funeral expenses, and a service is planned for Tuesday night.
"What can I say . . . you were true to yourself, never a dull moment . . . Putting on your makeup and modeling your outfits. That's how I'll remember you," Cano's friend, Joe Mendez, wrote in a tribute on Facebook.