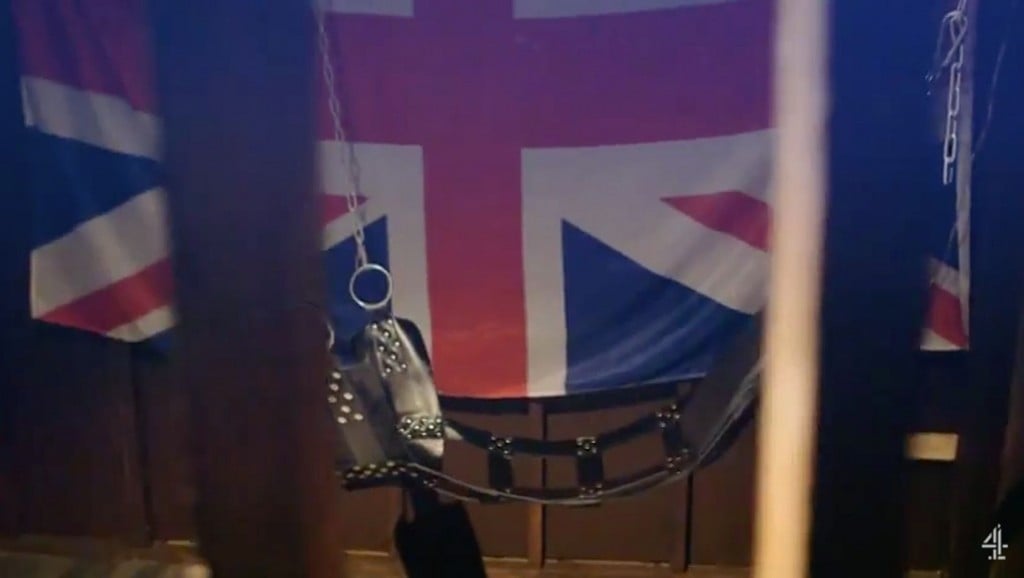 A new documentary airing on UK's Channel 4 takes viewers inside a British gay sauna and gives a tour of the more private areas that are usually never shown at such establishments.
In Secrets of the Sauna, Joe Corr and John Gains, owners of gay sauna CS2 in Nottingham, England, reveal the "private rooms", glory holes, sex swing and other areas that they say are "unique to a gay sauna."
British tabloid The Mirror reports on some of what goes on a clip from the doc:
"This is quite unusual to be taking you up to this part of the sauna because we treat this as a very private part of the club," says John, as he leads the cameraman to the upper level.
"These are the private rest rooms where people come and have private sex in them," adds Joe, revealing the appeal of the secluded arrears.
"Inside a rest room you've got a bed," continues John on the tour. "We provide condoms and lubes."
The owner then stresses that despite it all catered for one thing, they are responsible and care for their customers.
Mid-turn a stern John turns to camera and says: "We provide safe sex."
Seconds later they introduce an S&M room, saying: "Down this corridor leads to a swing."
It's a little bit like a dungeon," adds Joe, as John continues telling viewers "the appeal is cruise-y, generally it's in darkness or very low light."
Corr and Gains then give the camera crew a tour of the "glory hole" area and explain…well…how things work.
Of how the documentary came about, Corr told The Mirror, "I think someone from Channel 4 came up with the idea, and they came up here and did a pre-interview. They were looking at London, as well, as an option. But they chose to have a provincial one rather than a London one."
Corr and Gains also reveal that they got married while the documentary was filming:
 "It was the fact that we can do it now, as well. We never fancied a civil partnership, that wasn't really our thing. We've been happy as we are. But when the law changed, and hay marriage was made legal, it just seemed like the right thing to do. And to be able to do it during the documentary felt like a real opportunity to say very publicly 'We're married, we're happy, we're gay, we're proud.'
Watch a clip from Secrets of the Sauna, below: