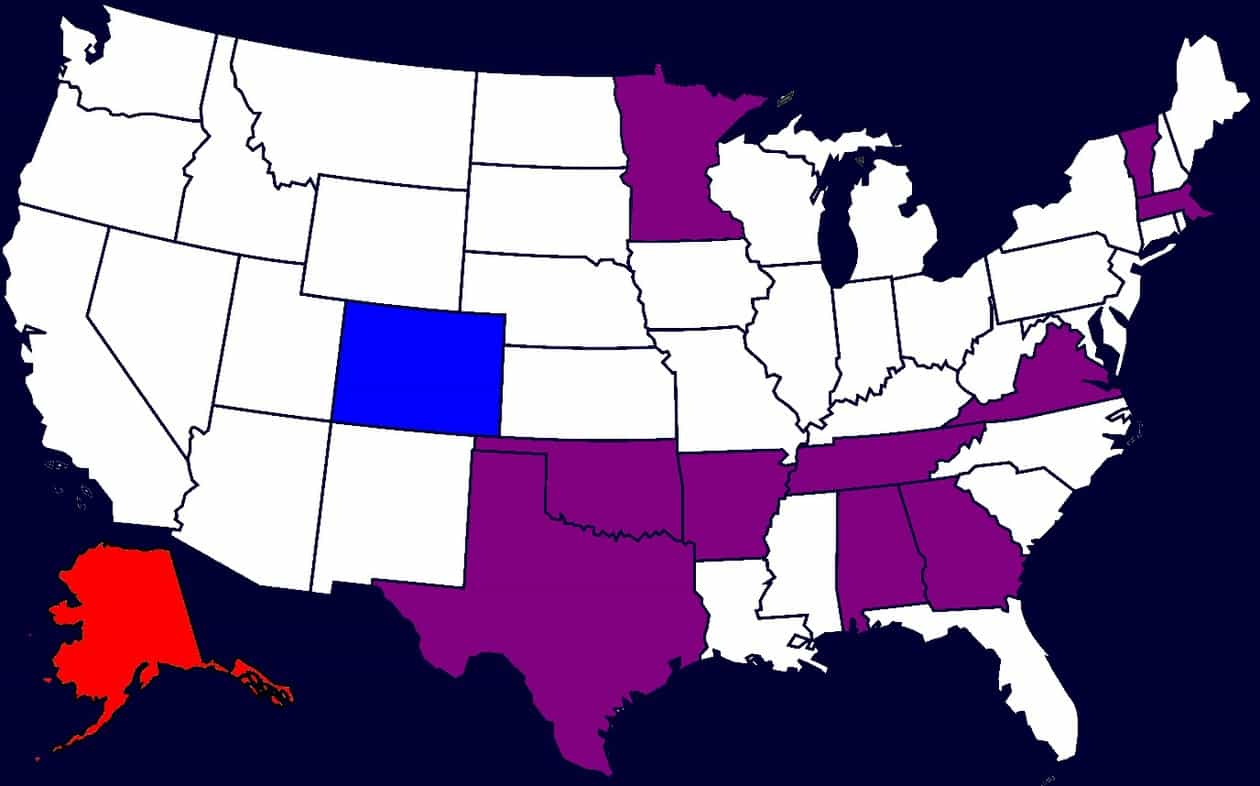 TODAY: Super Tuesday. Alabama, Arkansas, Georgia, Massachusetts, Minnesota, Oklahoma, Tennessee, Texas, Vermont and Virginia hold primary contests for both Republicans and Democrats. Alaska holds a GOP caucus. Colorado holds a Democratic caucus. American Samoa decides its candidate for the Democrats. Almost half the delegates for the GOP nomination are at stake. Almost a third for the Democrats.
Stay tuned to Towleroad for the Super Tuesday news and results later…
FIVETHIRTYEIGHT: Super Tuesday will be "our best look at what voters think of the economy." "The first two states to vote this year, Iowa and New Hampshire, both have fairly strong economies that don't much resemble the broader national situation. South Carolina and Nevada were more representative. But the dozen states voting today offer a much wider range of perspectives on an economy that has shown significant improvement in recent years but is still leaving many Americans anxious about the future. The results, therefore, could serve as a crucial window into how voters in different types of states are responding to the candidates."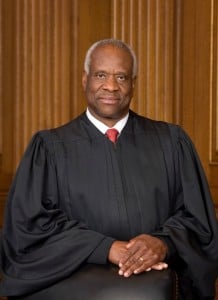 HE SAID SOMETHING: Justice Clarence Thomas breaks 10-year streak of not asking a question from the bench: "No one was more ideologically aligned with Justice Scalia than Justice Thomas, who has historically been reluctant to ask questions at oral argument because he believes his colleagues already do more than enough talking," said CNN contributor Stephen I. Vladeck. "That he's now asking questions — for the first time in over a decade — is as powerful evidence of the impact of Justice Scalia's absence as anything we've seen from the justices thus far," he said.
MAHMOUD ISHTIWI: Hamas commander, accused of theft and gay sex, is killed by his own. "Adding a layer of scandal to the story, he was accused of moral turpitude, by which Hamas meant homosexuality. And there were whispers that he had carved the word "zulum" — wronged — into his body in a desperate kind of last testament."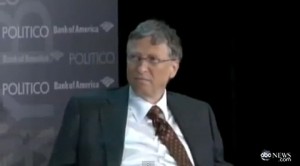 THE 1 PERCENT: Bill Gates tops Forbes' billionaires list:  "The reshuffling starts at the top. Only 2 people in the top 20 managed to hold onto their ranks. Bill Gates remains the richest person in the world with a net worth of $75 billion, despite being $4.2 billion poorer than a year ago. He has been No. 1 one for 3 years in a row and topped the list 17 out of 22 years. (In the 30 years FORBES has tracked global wealth, only 5 people have held the title of richest person on planet; 3 of those 5 still rank among the 4 richest in the world including Warren Buffett and Carlos Slim.) Also holding steady is Buffett at No. 3. Zara 's Amancio Ortega moves up to No. 2 for the first time, displacing Mexico's Carlos Slim, who slips to No. 4. Slim's fortune fell $27.1 billion to $50 billion in the past year, as shares of his telecom business América Móvil tumbled. Facebook's Mark Zuckerberg had the best year of all billionaires. The 31-year-old added $11.2 billion to his fortune and moved up to No. 6 from 16. He and Amazon's Jeff Bezos both make their first appearance in the top ten of FORBES' annual ranking of the world's wealthiest. Another first: A billionaire from China's mainland, Wang Jianlin, whose company owns AMC Theaters and soon will own Legendary Pictures, has climbed into the top 20."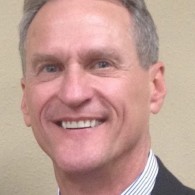 SOUTH DAKOTA: Governor Dennis Daugaard to decide on transgender bathroom access: "Unless South Dakota's governor exercises his veto power by the end of the day Tuesday, a new state law would become the first in the nation to restrict transgender students' use of public school bathrooms and locker rooms. Thirteen other states also are considering similar legislation, a sign of mounting backlash against federal policies meant to prevent discrimination based on gender identity."
AUSTRALIA: Facebook gets into the marriage equality push: "From Tuesday, Facebook will give its 14 million Australian users the option of adding an Australian Marriage Equality banner to their profile pictures, in what AME hopes will demonstrate "the mainstream support" for the reform."
STORMY WEATHER: L.A. meteorologist has wardrobe malfunction:
MY FIRST TED TALK: Vlogger Kyle Krieger did a talk at TedX, one of the organization's satellite Ted Talks events. Here he vlogs his journey.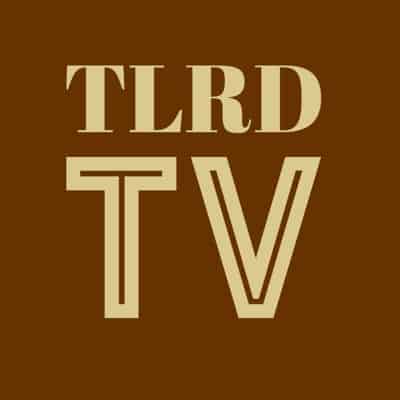 TRAINS IN DISTRESS: Here's what trains would sound like if they had human voices:
https://www.youtube.com/watch?v=mX-OkFWpNBM
I'M NOT GAY: Shemar Moore wants you to know he's straight. "Awwwwwww sh*t…. Let the controversy begin!!! I love him.. I hate him.. He's straight.. He's gay… He's sweet.. He's arrogant… Well, I would just like to say I LOVE women and life and people!!! I do not discriminate or allow people to feel small…. PERIOD!!! Say what you want… I am SHEMAR FRANKLIN MOORE… PERIOD!!! Heeeeeeeeey BABY GIRLS n Fans!!! Happy Saturday!!! Keep it SILLY n SEXY!!! Kisses n Thangs!!!"
https://instagram.com/p/BCT1aFsLgyu/
TOO HOT FOR TUESDAY: British reality star Dan Osborne published this Instagram shot yesterday, then switched to a revised version.
https://instagram.com/p/BCYgPTNmzI1/?tagged=danosborne
https://instagram.com/p/BCYMg_0TBBw/?taken-by=danosborneofficial&hl=en